Dear friend,
I hope all is well with you and that you are as healthy in body as you are strong in spirit.
These words reflect my heart for you, but they are not mine. Apostle John (3 John 1:2 NLT) penned this letter of encouragement to his friend and church leader, Gauis, written approximately A.D. 90.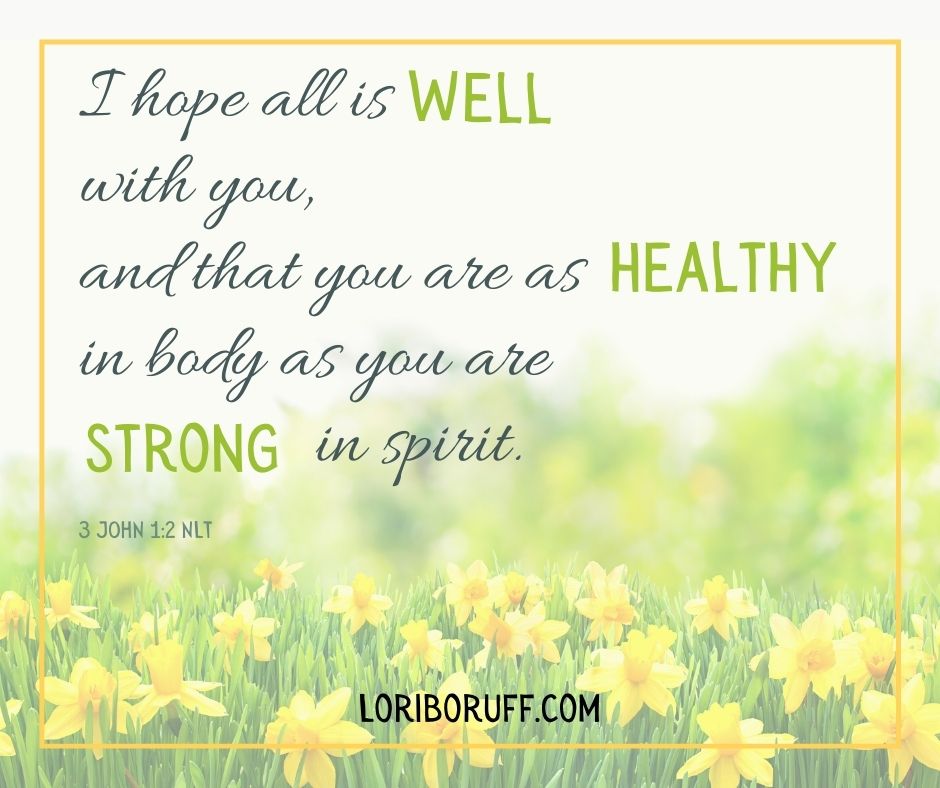 Why did he wish him well in both body and spirit?

If you are in ministry, you know it can be draining. You understand the toll it takes on your physical and spiritual health. Maybe today, you are feeling weary and doubting your role in ministry. Are there past wounds holding you captive, keeping you from reaching out to others living with abuse, rejection, and betrayal? Unhealed pain from the past eventually infects your health and your relationship with God. It can weaken your body and soul.
For many years, I was a leader in the community and the church. My lifelong secret seemed safe, but I always felt self-conscious and alone. I rationalized and minimized the rape I experienced as a teenager. I remember thoughts like maybe it was my fault or others have experienced worse than me. I lived in survival mode for 23 years with that secret locked away in my heart, believing I was okay.
Worry, anxiety, panic attacks, and high blood pressure crept in. The pain in my soul manifested in my health, which limited my ministry work. Those health issues were like alarms going off, and I began thanking God for them.
SOMETHING NEEDED TO CHANGE.
God's desire for us is to be healed and whole through the body and blood of Jesus Christ.
You yourselves are a case study of what he does. At one time, you all had your backs turned to God, thinking rebellious thoughts of him, giving him trouble every chance you got. But now, by giving himself completely at the Cross, actually dying for you, Christ brought you over to God's side and put your lives together, whole and holy in his presence. You don't walk away from a gift like that! (Colossians 1:21-22 MSG)
I refused to walk away from a gift like that! I desired to heal and be whole to glorify God! With the help of a counselor, my healing journey began. I learned it was much quicker to process the pain than to spend years avoiding it.
It became evident there were many reasons to heal my hurting heart.
Lori's TOP THREE REASONS TO HEAL AND GET REAL
#1 Take risks. Many walls around my heart went up, making it impossible for me to trust God and other people I cared about fully. As I gained insight and received the tools I needed to heal, those walls came down brick by brick. The bricks became a bridge to God, restored relationships and new ones. I began to trust more, love more, and give more because I knew that I knew how to heal if I ever got hurt again. I became a risk-taker, and the results have been rewarding!
#2 Remember the past without reliving the pain. With a healed heart, I can share my story to help others and bring God the glory. I am no more reliving the guilt, shame, and fear that paralyzed me for years.
#3 Improve my physical health—no more panic attacks. Worry or fear can sneak up on me, but it is not my way of life. A recent cancer diagnosis set off another alarm to check my heart for emotional damage. God has healed one tumor, and I fully trust him to heal the other one as I press into his promises.
Dear friend,
Receive God's gift of healing and wholeness. Stop running away.
Be embraced by hope. 
My gift for you today is the DOWNLOAD, 15 REASONS TO HEAL AND GET REAL.
List your top three reasons to heal and get real in the comments below. I will randomly pick a winner to receive my book, Hope in the Ruins – A Rescue and Recovery Guide for Hearts in Crisis. The proven transformational tools in this book will help you find healing, freedom, and hope.
Heal me, O LORD, and I will be healed; save me, and I will be saved, for you are the one I praise. – Jeremiah 17:14 NIV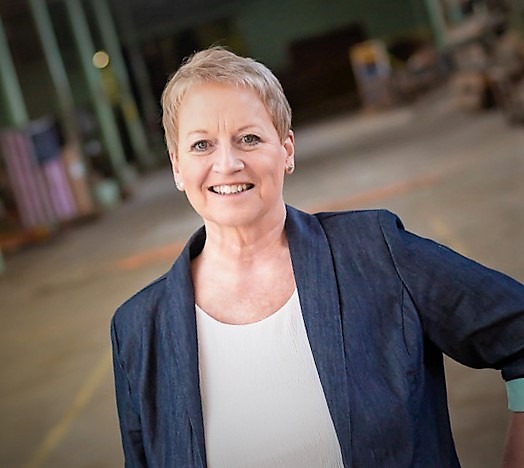 BIO:
Lori Boruff is an author, trusted life coach, transformational speaker, and co-director of the national speaker training, Christian Communicators. She loves Midwest lake life with her husband and family.
Website:   LoriBoruff.com
FB: @Lori Boruff- Speaker/Life Coach