The people walking in darkness have seen a great light;
on those living in the land of deep darkness,
a light has dawned. You have enlarged the nation
and increased their joy; they rejoice before you
as people rejoice at the harvest, as warriors rejoice
when dividing the plunder. Isaiah 9:2-3

How do you celebrate Christmas? What moments of joy have you experienced during challenging times this year?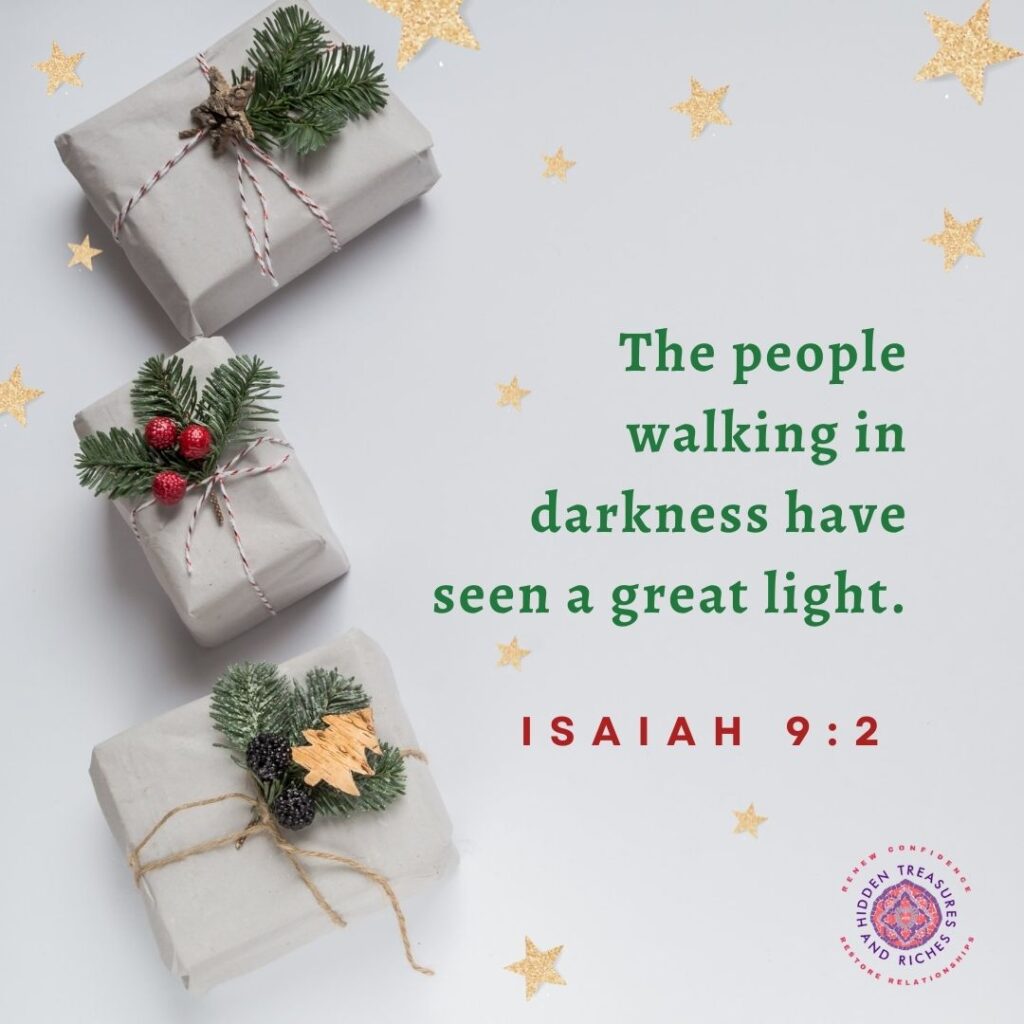 It is easy to focus on the hardships and miss the joyful moments in a year filled with turmoil in the world…storms, earthquakes, building collapses, sickness, diseases, and death from the pandemic.
Isaiah prophesied that the Assyrians would invade Israel. He said they would experience a period of hardship and darkness (Isaiah 8). But then he also said that their distress will not last forever.
He prophesied about a coming great light that would cause the people to rejoice. This great light is Jesus Christ the Messiah, who would be a wonderful counselor and bring everlasting peace. 
For to us a child is born,
to us a son is given,
and the government will be on his shoulders.
And he will be called
Wonderful Counselor, Mighty God,
Everlasting Father, Prince of Peace.
Of the greatness of his government and peace,
there will be no end. Isaiah 9:6-7

Jesus, the Joy of Christmas
As we celebrate Christmas, let us reflect on the reason for the season. Jesus Christ is our living hope. He is the great light that dawns on us in our darkness and the joy of Christmas. He came to earth as a baby, so we might enjoy God's presence and peace here now and in all of eternity.
We can roll all our burdens onto him. He alone can bring light into our hard and dark situations and give us incredible peace in tough times. 
Perhaps your hard times include sickness or death of loved ones, maybe a child struggling, marital issues, financial troubles, or life transitions. No matter how difficult your year has been, can you identify moments of joy? What joyous moments did Jesus make possible?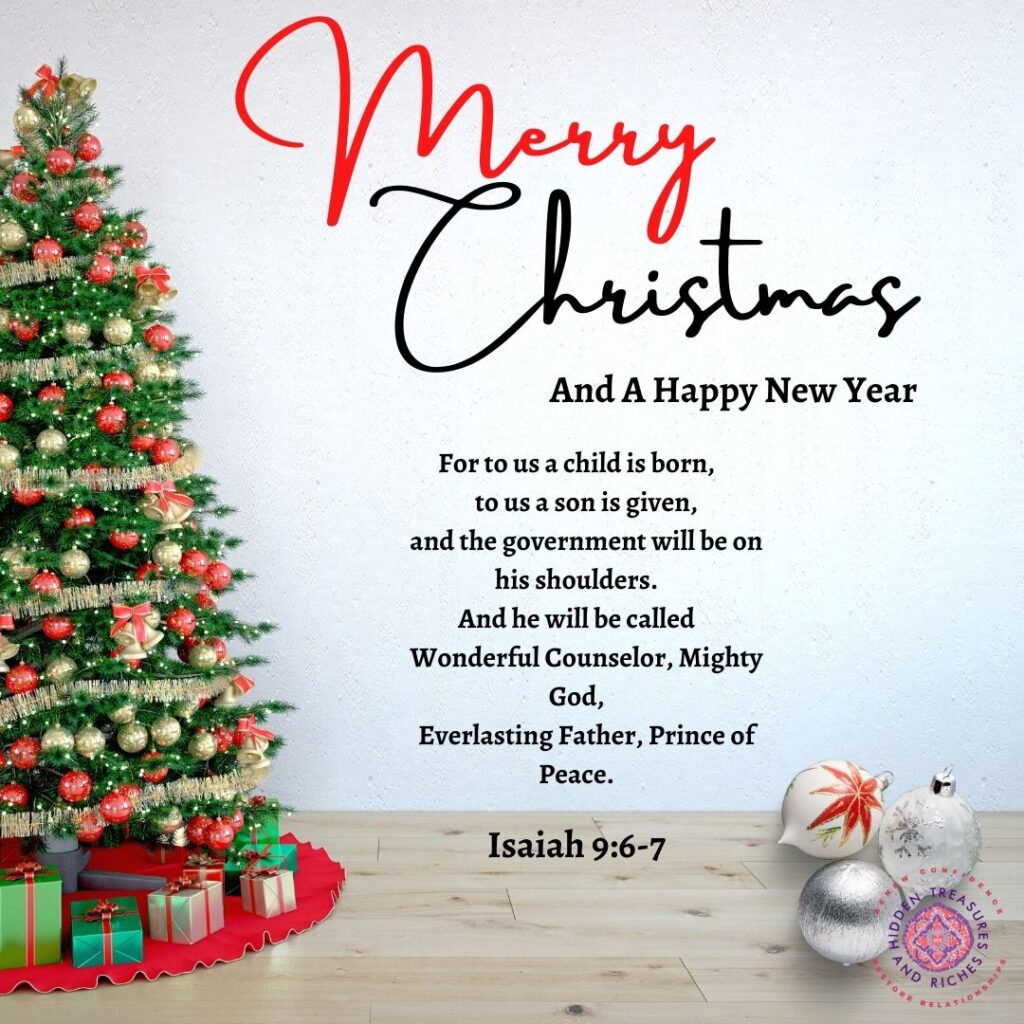 As I reflect and celebrate this Christmas, I am grateful for my family and our newest grandchild. I am grateful for the gift of Jesus and his gift of joy, peace, hope, and salvation.
For God so loved us that he gave his only begotten son that whoever believes in him will not perish but have everlasting life (John 3:16). 
Isaiah's prophesy of hope about the Messiah (Isaiah 9: 1-7) is for us today. Jesus Christ, the joy of Christmas is our living hope.
Prayer 
Lord, thank you for the joy of Christmas and the gift of your son, Jesus. What can I give him? In humble gratitude and thankful worship for all you've done for me, I offer my heart, mind, soul, and will. May your presence bring me hope, as I celebrate you, the joy of Christmas. Help me share the story of Jesus' love, forgiveness, and eternal life with my family and friends. In Jesus Name, Amen.
I am grateful for you, friend. Blessings to you today and Merry Christmas!
Need coaching support to discover your identity, renew your confidence, or improve your relationships? Book a FREE Discovery Call Here.
You may also be interested in Make this Christmas Count.