This is the fourth post in our series on Rest.
Do you want to end burnout and increase your peace and contentment?
For some of us, free time is a luxury. We are always on the go. Recently, a friend shared that despite the pandemic, she is constantly busy with family and work and not much free time. My friend is experiencing stress and burnout.
How do we end burnout?
Rest
Sabbath Rest is essential to our wellbeing. God created the heavens and earth in six days and blessed the seventh day and declared it holy because he rested on that day from all his work of creation. Genesis 2: 2-3
What is Sabbath Rest?
Sabbath is a holy day set aside to rest from regular daily activities and honor God through worship and rest. Making time for Sabbath rest is vital so we can have peace and contentment as God intended it to be. Keeping the Sabbath is the fourth commandment. Let's look at God's instructions for Sabbath Rest.
Remember to observe the Sabbath day by keeping it holy. 
You have six days each week for your ordinary work, but 
the seventh day is a Sabbath day of rest dedicated to the 
Lord your God. On that day no one in your household may
do any work. This includes you, your sons and daughters, 
your male and female servants, your livestock, and any 
foreigners living among you.  Exodus 20:8-10
Sabbath Rest is for anyone who wants to end burnout, have true peace, and contentment.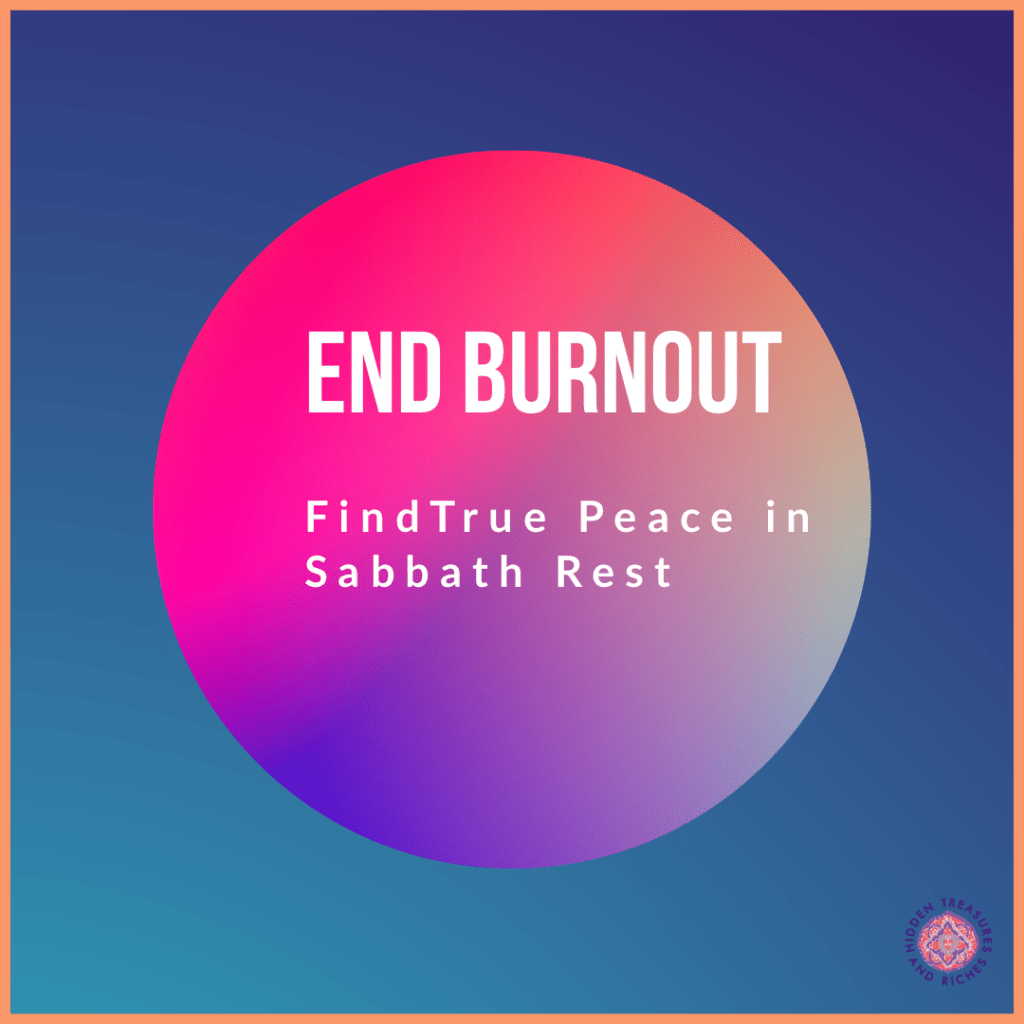 3 Blessings of Sabbath Rest
Renewal and Fellowship

The Sabbath is a time of spiritual renewal that strengthens my connection with God and fellowship with others. I also use this time to read and meditate on the Word, and prayer intercession for family and friends. Sabbath prepares my heart to receive from God.
Rest from Regular Work

Setting a day off regular work gives us the freedom to relax and be renewed physically. It also allows us to spend more time with family and improves our relationships so we can do more of what brings us joy.
Personal Joy, Contentment, and Peace

Making time for spiritual rest improves your relationship with yourself. It will boost your confidence and increase give you true peace.
Personally, making time to rest on the Sabbath allows me to tune in to God more and hear what is on his heart. On July 5, 2015, I returned home from church and spent the remainder of the day in prayer, worship, and meditation. I felt in my spirit, I was to stay close to the Lord. I remember praying for my family and people as they came to mind. Around 10:30 PM I drifted off to sleep. About an hour later, I heard my daughter's call, mom, wake up, the house is on fire. At first, I thought it was a dream. When I opened my eyes, it was real… I had only a few minutes to get out of the house. Lightning struck our home and it caught on fire.
Thankfully, my family made it out in time. It could have been worse. Spending that Sabbath with the Lord prepared me spiritually and helped my family during this crisis.
We don't have to live with busyness, chronic stress, and burnout, Rest is available for you and me. We can follow God's example and experience true rest. Friend, if you want rest for your body, mind, soul, and spirit, make time for Sabbath Rest.
You won't regret it.
What does Sabbath Rest look like for you?
Share in the comments below