Day 2: Read Luke Chapter 2
Have you ever witnessed an extraordinary event that left you astonished?
It was just another ordinary evening… or so the Shepherds thought. The Shepherds and their sheep were settled in for the night.
Suddenly the sky lit up, and an angel appeared out of nowhere. Can you see the Shepherds startled and cowered in fear? Little did they know that they were about to witness an extraordinary event of epic proportions… an incident that would forever change the world. 
An Unexpected Angel Encounter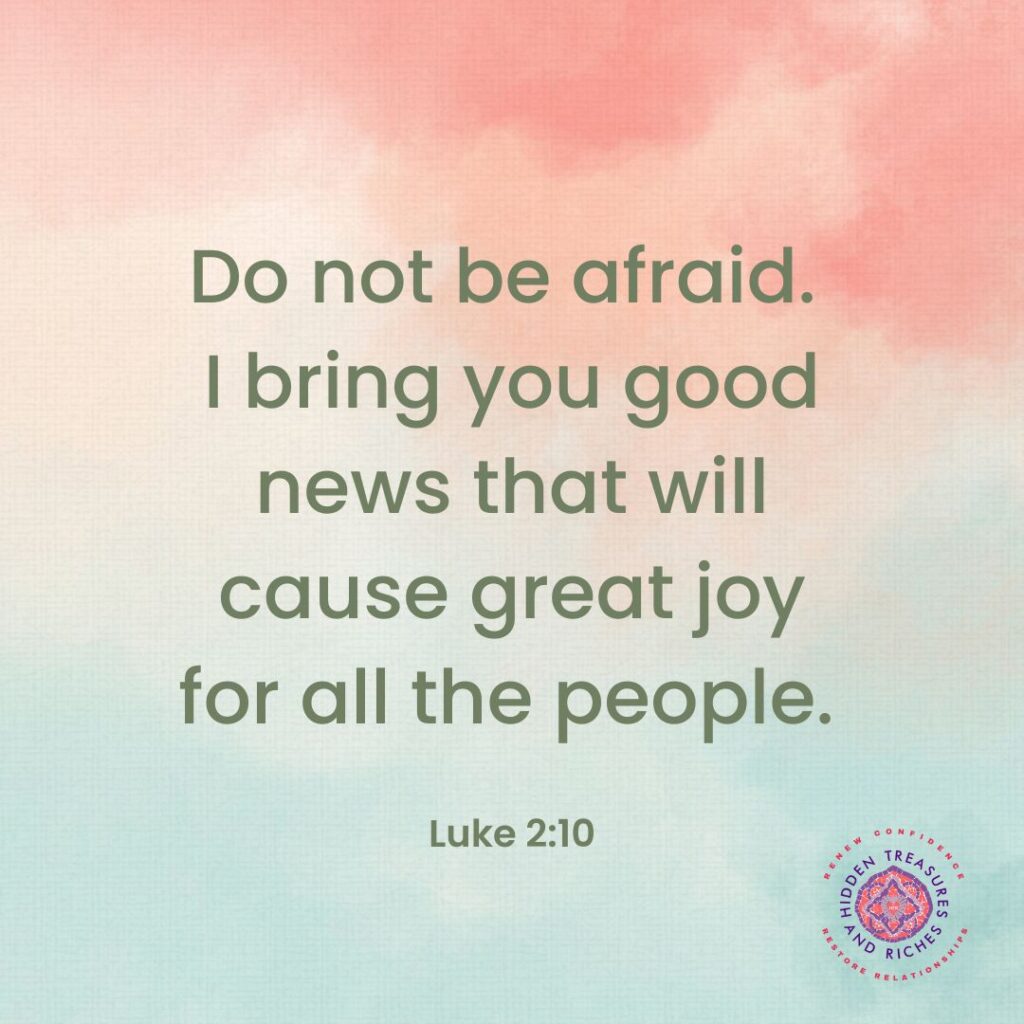 Imagine you were with the Shepherds; how would you respond? 
This story reminds me of an experience I had during a difficult season when fear seemed larger than life. Desperate and broken, one morning, during my quiet time, I asked the Lord to wrap me in his love. I literarily wanted to feel his arms of love around me. 
Later that day, I was in a bookstore when a White lady walked up the aisle and said, "I need to give my sister a hug." It was just two of us in the aisle, and before I knew it, she wrapped me in a big bear hug. 
And then she was gone… just like that. I looked for her all over the store to say thank you, but I couldn't find her.
For days, I pondered in my heart at how God heard and answered a prayer I'd whispered in my room that morning. Even today, thinking about that hug still gives me great joy. I saw God's glory through the woman's hug. That experience boosted my faith and made God real to me.
God turned an ordinary day into an extraordinary day for the Shepherds. They saw God's glory and experienced him firsthand. An angel and heavenly hosts brought good news of great joy to them… the Savior was born.  
This Christmas season, what's causing your soul to feel unsettled… fear, rejection, comparison, fear of failure, not enough, marriage on the rocks, troubled teens, cancer, or other health issues?
Go ahead and tell God about what's on your heart. This Christmas, invite Jesus to turn your ordinary day into something extraordinary. Receive the gift of Jesus our Savior, his comfort, and joy.
God's specialty is in the supernatural, bringing good news and great joy out of obstacles and trials.
Where do you need great joy in your life? What can you do right now to allow Jesus to touch you in extraordinary ways?
I'd love to hear about your experience. Feel free to share your insights in the comments.
Prayer
Lord, this Christmas, I lift the silent prayers of my heart to you. Open my heart to your miraculous signs and wonders around me. Help me to share your love with all those around me. Thank you for the great joy you bring in unexpected ways and for the gift of Jesus, our Savior. Amen.
An angel of the Lord appeared to them, and the glory of the Lord shone around them, and they were terrified. But the angel said to them, "Do not be afraid. I bring you good news that will cause great joy for all the people." Luke 2:9-10
Day 2: Come Away with Jesus, Christmas Challenge. In this post, I'm sharing the treasures I gained from Luke 2 during my time with Jesus.
Have you always been running? Running to please everyone and hoping for a change without the discomfort of letting go? Let me show you how to soar and start living your dreams. Let's talk. Book your FREE Call today.
You may also be interested in Share the Reason for Your Hope