There is no such thing as a perfect marriage because it is made of imperfect people. God is the only one that is perfect, and having Him in the middle of your marriage guarantees perfection in all the imperfect circumstances

—Marriage.com
Is perfectionism an issue in your Christian marriage? Do you need help developing a positive attitude and letting go of impossible standards?
Many people have an area of life where they struggle with perfectionism. Marriage is made of two imperfect people. But when either of you is prone to perfectionism, it can spell disaster for your marriage and relationship. Perfectionism can kill your marriage and rob you of joy, intimacy, and satisfaction.
Perfectionism is…
Perfection is having impossibly high standards and unrealistic expectations.
Besides the unrealistic standards, perfectionists have a need for structure, extreme fear of failure, and overblown negative reactions to mistakes. They are also likely to have self-doubt and insecurities.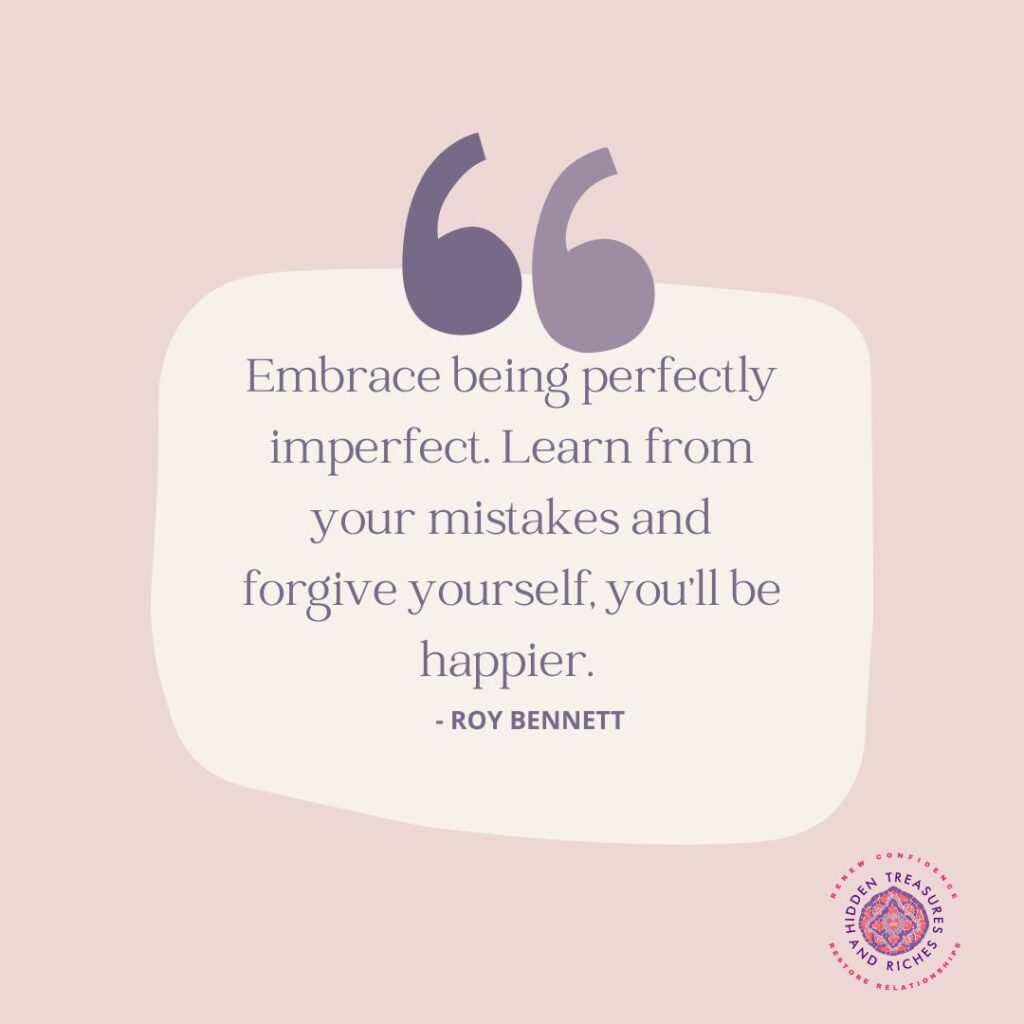 On the hand, perfectionists can be very ambitious and driven. Although having high standards for your work and life is good, it can also be costly because it affects your relationships.
How does Perfectionism Show Up in Marriage?
A perfectionistic spouse can put impossibly high standards and pressure on the spouse and marriage relationship.
And what does that look like?
It feels like you're being criticized a lot, even for minor things. It feels like you can never measure up, and you feel under a lot of pressure to perform to meet their unrealistic demands.
Perfectionism destroys intimacy in marriage because the spouse is emotionally unavailable. Unrealistic high standards in marriage lead to workaholism, control issues, communication breakdown, and high stress. Other symptoms may include codependency, loneliness, an all-or-nothing mindset, and a negative outlook.
If you are in a marriage like this, there is hope. It is possible to develop a positive attitude to deal with the unrealistic expectations in your marriage.
How have you dealt with perfectionism in your marriage?
How do You Develop a Positive Outlook?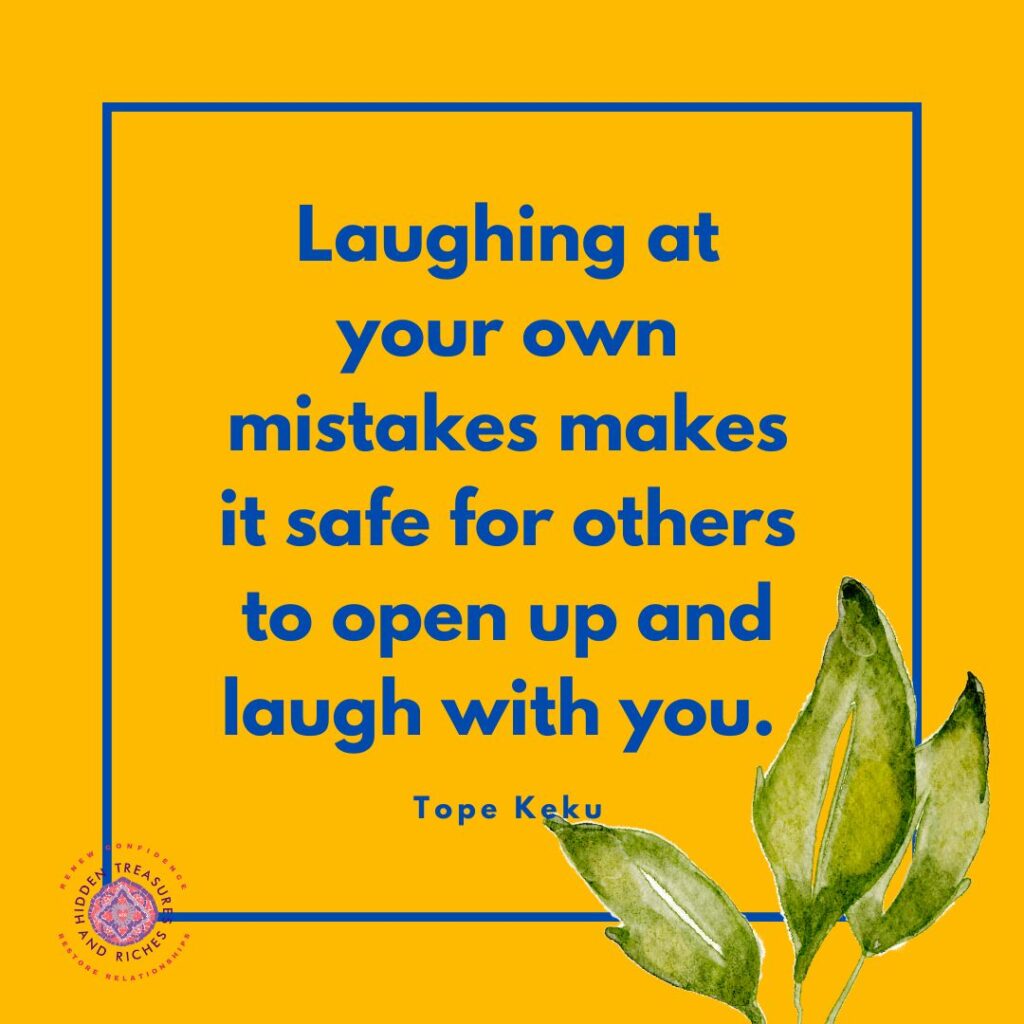 What do you need to take care of yourself? If you and your spouse are perfectionists, you're likely in a codependent relationship. It is important to recognize the issue for what it is and determine what you need to do to take care of yourself in the relationship.
As a recovering perfectionist, rediscovering my identity in Christ, renewing my mind with God's word, and having a positive outlook is what's helped the most.
Seek to Understand
At its root, perfectionism isn't really about a deep love of being meticulous. It's about fear. Fear of making a mistake. Fear of disappointing others. Fear of failure. Fear of success.

— Michael Law
What is underlying your spouse's unrealistic expectations? Most often, perfectionism results from painful experiences from the past, fear of failure, or some other issues. You'll better understand their reactions by being curious and noticing their patterns.
Becoming more aware of the patterns that block communication will help you choose your battles wisely and improve your connection. You'll also be able to show them more compassion.
Pray for your spouse that they'll trust God with their fears (2 Timothy 1:7).
Have Good Boundaries
What brings you joy? Even though you love your spouse, you are a separate person with your own needs. It's ok to draw a healthy boundary. Be clear with your spouse about what is ok or not in your interactions with one another.
You can separate yourself from your spouse's perfectionistic expectations. You don't have to fix your spouse, but you can choose to do the things that fulfill you. Do what gives you joy… walk in nature, garden, listen to music, or volunteer.
Model Taking Risks
Perfectionism is the voice of the oppressor, the enemy of the people. It will keep you cramped and insane your whole life.

—Anne Lamott
Communication is often an area of challenge in marriage. And perfectionism doesn't help, especially if either of you is sensitive to criticism.
One way I've found helpful is to begin conversations that may be seen as criticism; I am not judging, blaming, or accusing you. Then share your need or observations and invite your spouse's response. By stating your intentions first, you're asking your spouse to take a risk, keep an open mind, and listen.
Over time this approach has helped us learn to be emotionally safe with each other and receive negative feedback in love.
Celebrate Small Wins
Embrace being perfectly imperfect. Learn from your mistakes and forgive yourself, you'll be happier.

–Roy Bennett
Focus on the positive and celebrate small wins. Let's say you asked your spouse to fix a broken door handle in your home. But it's taken months, and you see no movement toward making the repair. Out of the blue, your spouse goes to the store and buys the materials to fix the door handle.
Celebrate that small win. Progress is better than perfection. Having the materials on hand is a step toward replacing the door handle. Celebrate progress over perfection.
Have fun and look for ways to laugh together. I've found that when I laugh at my own mistakes, it makes it safe for my spouse to open up and laugh too.
Remember, we are all imperfect human beings.
Not a single person on earth is always good and never sins. Ecclesiastes 7:20
We are all infected and impure with sin. When we display our righteous deeds, they are nothing but filthy rags. Like autumn leaves, we wither and fall, and our sins sweep us away like the wind. Isaiah 64:6
Perfectionism does not have to ruin your marriage. With God's help, you can deal with perfectionism and develop a positive attitude. If you and your spouse are willing to follow Jesus' example, you can learn to love one another even with your imperfections (Ephesians 5:21).
Prayer for You
God's way is perfect. May the Lord break down perfectionism and the walls of false protection that's preventing intimacy, communication, and connection in your marriage. May He grant you the strength to trust him wholeheartedly with your relationship. God bless you! Amen.
What has helped you to develop a positive outlook in your marriage? Share in the comments.
Wondering how to regain your confidence so you can live a rich and satisfying life? Book a FREE Discovery Call today to discuss how I can help you.
You may also be interested in Moving From Fear to Peace and Living Victoriously with Imperfection