Seasons of waiting can be challenging and frustrating. The uncertainties can leave us feeling disappointed and in despair.
Maybe you are waiting for a new job, for a prodigal to return home, or waiting for a difficult season to end. If you are like me, you are probably praying for deliverance and wish this season of waiting would end.
How can we not just endure this season of waiting but enjoy it?
One way to appreciate our season of waiting is worship. Paul and Silas were falsely accused of throwing the city into an uproar. They were beaten, arrested, and imprisoned. While waiting in prison, around midnight, Paul and Silas were praying and singing hymns to God while the other prisoners listened to them (Acts 16:19-26).
God delights in our worship. You will experience calm in your soul as you trust in Him.
If you are in a season of waiting, may I encourage you to embrace an attitude of worship while you wait? Worshipful waiting could be singing, praying, cultivating God's presence in silence, or meditating on Scripture.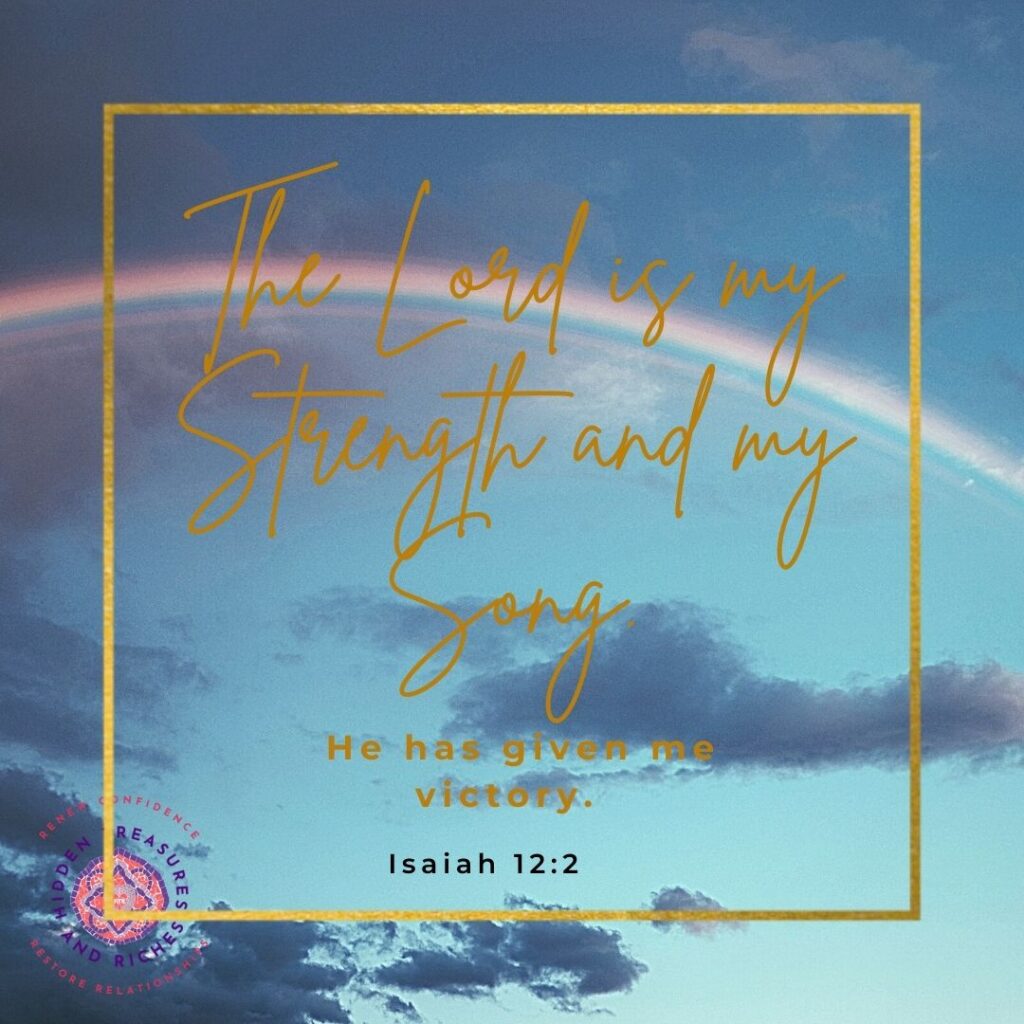 7 Scriptures to Help You Enjoy Your Waiting Season
Meditating on Scripture gives me inner calm during my season of waiting. Find some time and quiet place to prayerfully meditate on each Scripture and allow the Lord to speak to you. Journal what He reveals to you. Consider focusing on one Scripture per day.
1. Let all l that I am praise the Lord; with my whole heart, I will praise his holy name. Let all that I am praise the Lord; may I never forget the good things he does for me. Psalm 103:1-2
As we've seen with Paul and Silas, praise and worship loosen chains. As you praise God in your season of waiting, it will position your heart to be at peace. What would it look like to praise God with all your being?
2. You saw me before I was born. Every day of my life was recorded in your book. Every moment was laid out before a single day had passed. Psalm 139:16
I love this verse. Read it slowly and picture in your mind, that before you were even a thought, God knew everything about you, your life, circumstances, and all. How cool is that! When I grasped the truth in this verse, it helped me let go of control and accept God's plan for my life even if I don't fully understand it.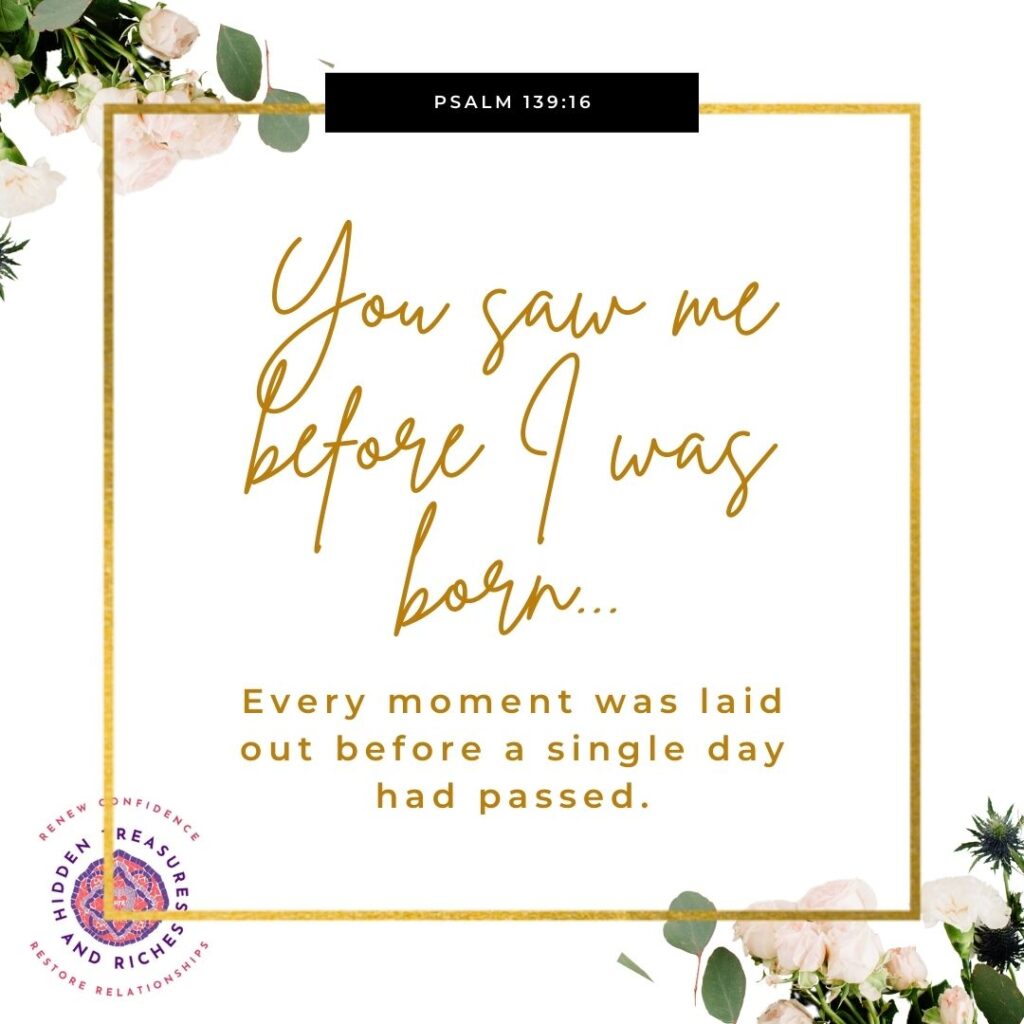 3. Trust in the Lord always, for the Lord God is the eternal Rock. Isaiah 26:4
Eternal Rock means God is stable, secure, even if everything around you crumbles. He is a solid rock that we can depend on and trust in good and bad times.
4. Now may the Lord of peace himself give you his peace at all times and in every situation. 2 Thessalonians 3:16
Peace is what we need the most to calm our anxious hearts. True peace only comes from God. You can have His peace. As you wait, pray, and ask God to fill your heart with peace… it is free for the asking.
5. Many people say, "Who will show us better times?" Let your face smile on us, Lord. Psalm 4:6
Are you praying for deliverance from your current situation? Better times will come but in the meantime, be open to how God wants to use this season of waiting to draw you closer to Him. God loves you! He smiles on you and rejoices over you with singing as He walks you through this season.
6. As for me, I look to the Lord for help. I wait confidently for God to save me, and my God will certainly hear me. Micah 7:7
What would it look like to wait confidently on the Lord during this waiting season? Wait confidently and trust God's timing and plans for you.
7. See, God has come to save me. I will trust in him and not be afraid. The Lord God is my strength and my song; he has given me victory. Isaiah 12:2
The Lord is my strength and song. This verse is a favorite that has helped during many difficult seasons. How does knowing the Lord is your strength and song shift your perspective while waiting?
Benefits of Worshipful Waiting
Shifts your focus from your circumstances to God
Enjoy the season of waiting instead of grudgingly enduring it.
Your attitude helps others see God's power even in your struggles. The other prisoners and the Jailer saw God's power at work through Paul and Silas.
Inner harmony as you allow the peace of Christ to rule in your heart
Experience joy, gratitude, and a lightness in your steps.
We don't have to endure our waiting season, and we can enjoy it by embracing an attitude of worship.
What's one of your go-to scriptures that helps you wait better? Share in the comments.
If you need coaching support, book a FREE Discovery Call Here.