Give her your Bible, was the thought that was seemingly put into my head. Give her your Bible, were quiet words that needed a response, which led to my answering back in thought formation…Help me to know if I'm to give her my Bible. Help me to know! Three times, over the course of an hour, this gentle statement repeated, and three times I responded in thought.
Help me to know are four words that I have used as a part of my communication with God over the years, and I always see results. I knew that it worked to ask this question, and I knew that I would know, one way or the other, if I was to give my Bible away.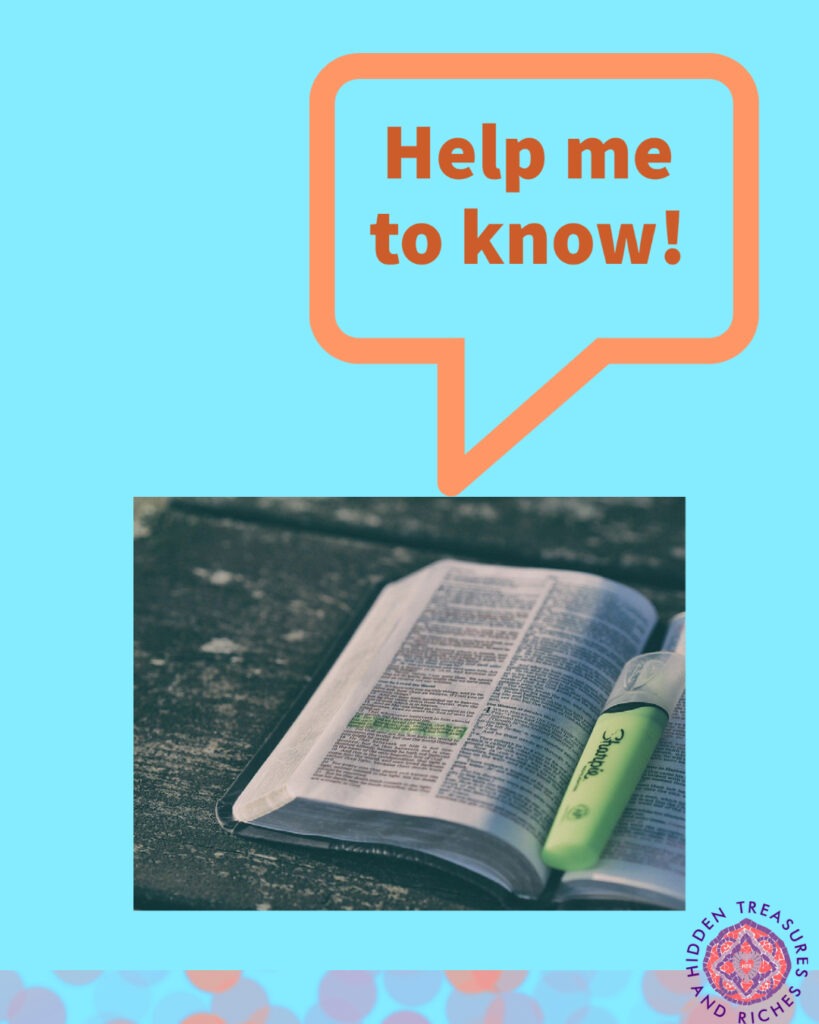 I had been praying for a way to know God's voice when this took place a few summers back during a Bible study at my friend's home. Her daughter joined our small study group that morning but didn't bring a Bible with her.
My friend handed her daughter an extra Bible that she had on hand. Yet, the KJV version was complicated, and I noticed her daughter growing frustrated while trying to keep up with the study. I traded my Bible with her so that she could participate, then I noticed.
Flipping back and forth through pages, the daughter seemed quite interested in the new, gently used, soft-green leather Bible that I had recently purchased. I had a feeling that I might not get my Bible back. I just needed assurance that I was not the one putting the thought into my head.
The study was completed, and then we prayed. The daughter immediately says to me, "I love this Bible! Where did you get it?". I responded, "It's yours! God wants you to have it!"
I was blown away by the goodness of God to confirm for me how He can communicate. How many thoughts from God have I pushed aside over the years? How many opportunities have I missed? The Lord is so gracious and kind, and helping another is high on His list!
The Lord showed me a few things in this gesture of kindness, beginning with…
The LORD is close to the brokenhearted and saves those who are crushed in spirit. Psalms 34:18 NIV
I had never met my friend's daughter but was aware that she had walked a challenging footpath in life. Her life had been a life of poor choices, leading, sometimes, to dire consequences, and, look how gracious God is!
He wants the broken hearts to know Him because He knows that if He can seize a heart, then that person's life changes for the better. Jesus is the Word (John 1:1-2), and when you get to know Jesus through the Word of God, which is through the Bible, this is such a beautiful thing! Jesus wanted to talk to this girl who was dear to His heart!
I also noticed the truth of these words…
For where two or three are gathered together in My name, I am there in the midst of them. Matthew 18:20 KJV
He was there that summer day. Jesus was right there in the midst of a small group of ladies, sitting on an outdoor patio, who were joyfully diving into scripture and fellowshipping with one another.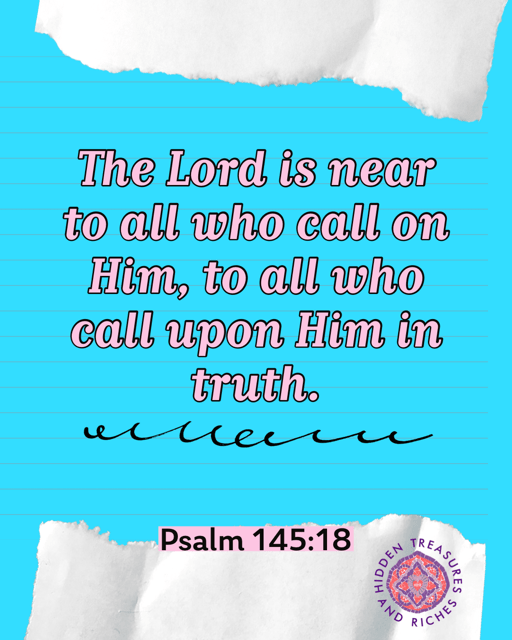 Truth: God meets our needs in powerful ways.
How awesome our God is! To truly understand that an omnipotent God is present and available to all who are gathered in His name, all over the world, is mind-boggling. It is POWERFUL!
I say this because of the verse that precedes the verse above…
Again I say to you, if two of you agree on earth about anything they ask, it will be done for them by my Father in Heaven. Matthew 18:19
I don't remember anything in particular that we prayed about that day, but I can assure you that God heard, and He responded. God answers prayer, most especially when spoken in truth!
The Lord is near to all who call upon Him, to all who call upon Him in truth. Psalm 145:18
Are you praying in truth? Are you speaking to God from the surface to the depths of your soul, knowing that He already knows? Are you laying the truth of what you are seeing, experiencing, and feeling out to God?
Know that Jesus knows you. He hears you. He loves you, way beyond our limited understanding. Proof of this truth is on display daily.
May you take note of the beautiful ways that God shows His love for you!
May you see proof of truth, so you, too, can share this great news with others!
Our guest blogger this week is Shelly Whitenburg a dear friend and CCC sister. She inspires us to learn how to discern God's voice, join Him where He is at work, and notice the beautiful ways He shows His love for you .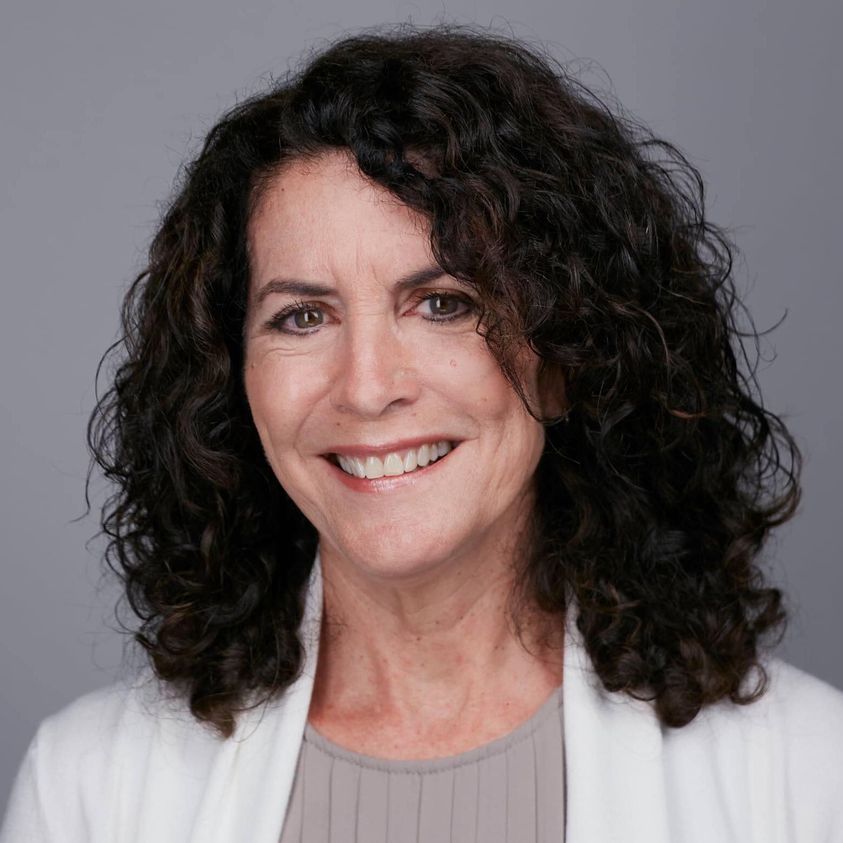 Bio: Shelly Morrow Whitenburg.
Shelly holds a bachelor's degree in marketing. After a career in human resources, she cherished her role as a stay-at-home mom and a self-proclaimed "Manager of Domestic Affairs". Now a stay-at-home author, Shelly enjoys writing and encouraging others to see the blessings that God bestows each and every day! Connect with Shelly on Facebook and Instagram @shellymorrowwhitenburg