Have you ever struggled to believe in God's goodness, especially during hard times?
Perhaps you are dealing with a rocky marriage, difficult relationships, conflict, or disappointments.
When Shawna found out about her husband's secret affair, her heart felt like it was shattered into a million pieces. Her mind raced with all kinds of thoughts. Where is God in all this? How could He allow this to happen? She asked herself, did I just waste 20 years of my life?
It's hard to think about God's goodness when we are bogged down by challenging situations. 
Maybe, like Shawna, you too question God's goodness when your life took an unexpected turn.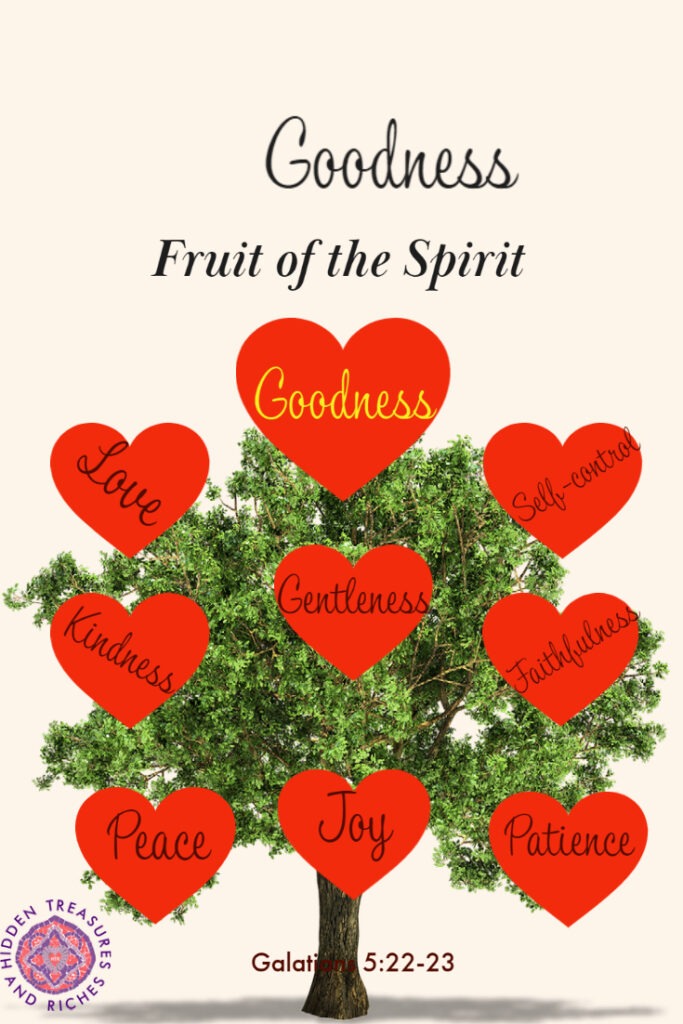 Goodness is an essence of God's nature
For the Lord is good. His unfailing love continues forever, and his faithfulness continues to each generation. Psalm 100:5.
Both the just and unjust experience God's goodness (Matt 5:45). His goodness does not depend on our circumstances. He is good when life is going well, and He is still good even in the hard times.
In fact, we appreciate God's goodness more in the difficult times because when we can't see our way through, He is right there with us. He will renew our confidence, restore our relationships, and transform us as we trust in Him.
3 Helpful Ways to experience God's goodness.
1) Walk in Faith
No matter the situation we face, remember God is good. Believe that God is who He says He is. James 1:17 says it this way, God is a good Father who gives good and perfect gifts to His children, and He doesn't change like shifting shadows.
Yes, your heartache is real, yet it is not too big for God to handle. Abraham and Sarah experienced the disappointment of barrenness. They waited for 25 years before their son Isaac was born. If we wait on God, we too will see the goodness of the Lord in our situations.
I'm sure now I'll see God's goodness in the exuberant earth. Stay with God! Take heart. Don't quit. I'll say it again: Stay with God. Psalm 27: 13-14 MSG.
Lean on him daily, in worship, prayer, and meditation on his word.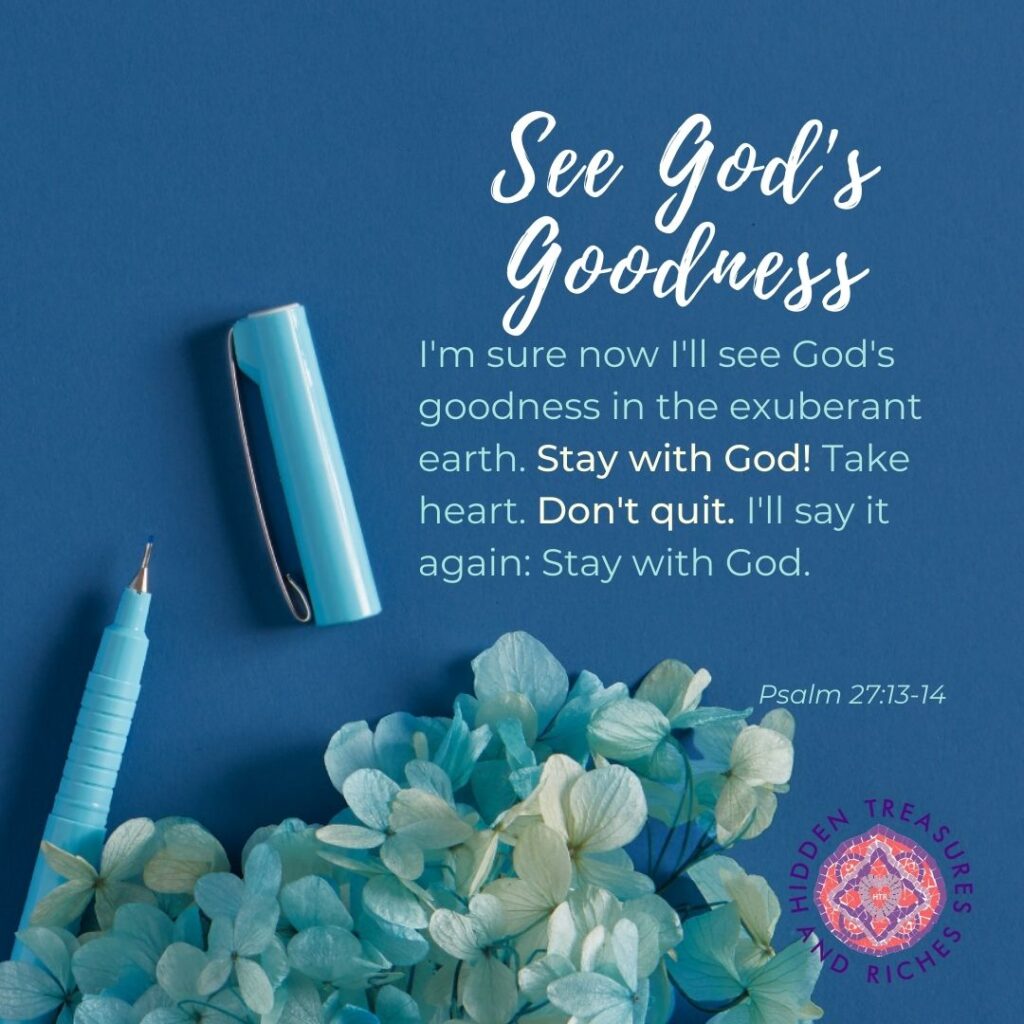 Believe what God says about you. You are fearfully and wonderfully made and engraved in the palm of God's hands. He will see you through because nothing can snatch you from his arms. The best is yet to come!
2) Walk in Love
When we are in difficult situations, it is easy to focus on our problems. Whatever you focus on, you magnify. Address the issues without hyper-focusing on them. Walking in love means as we address issues, we choose to look through the lens of Christ.
We treat others with compassion as we have received from God.
The Lord is good to everyone. He showers compassion on all his creation. Psalm 145:1
3) Walk in Forgiveness
Walking in forgiveness is essential if you want to experience God's goodness fully. Bitterness is a poison that can keep our souls locked up in anxiety and depression.
Forgiveness is not for the other person; it is for you and me. Someone said unforgiveness is like drinking poison and wishing the other person to die. That's not possible.
The Lord is compassionate and merciful, slow to get angry, and filled with unfailing love. Psalm 103:8.
Friend, forgiveness is an act of obedience to God (Colossians 3:13). If you and I desire the goodness and mercy of God to follow us daily, we need to ask God to help us forgive.
God's goodness is all around us in nature, his word, answered prayers, and blessings and provision. With His help, we can enjoy His goodness every day. Walking in faith, walking in love, and walking in forgiveness are 3 practical ways you and I can experience God's goodness daily, even during hard trials.
How have you experienced God's goodness? Share in the comments.
3 Ways to Experience God's Goodness is the last in our series on Fruit of the Spirit.