Teach us to number our days that we may gain a heart of wisdom. (Psalm 90:12 NIV)

The New Year is almost here.
How was your Christmas? Hope you had a wonderful time celebrating the best gift of all—Jesus.
Guess what! As we countdown the remaining days of 2020, it's time to look at the lessons we've learned. Time to reflect on our values, spiritual journeys, what we've achieved, and lessons we've gleaned from the year.
What important lessons did you learn in 2020?
This year was filled with unusual challenges and difficulties, but it also had opportunities for growth.
One of the lessons I learned this year is to make friends with myself. With the quarantine, being alone for extended periods of time forced me to sit with my emotions and make friends with them. At first, it was hard to know what I was feeling but as I learned to untangle my feelings, I could identify them. I felt a mix of emotions like uncertainty, fear, stress, sadness, pain, worry, anger, and anxiety. The extroverted part of me missed daily physical interactions with people.
So, what did I do with these dark emotions? I could not ignore or wish them away. Trying to control them made them stay longer.
But as I turned to God in prayer, I learned to engage my emotions, allow myself to "feel what I was feeling," and then release and let them go. And in the process of acceptance and release, I found comfort and joy deep within my soul.
Looking back, I can see how God renewed and refreshed my spirit when I confronted my fears, let go, and invited him in. I found the courage to embrace "being" and "doing." Inviting God into that dark space brought me deep joy. I found joy in spending time with God and drawing closer to him.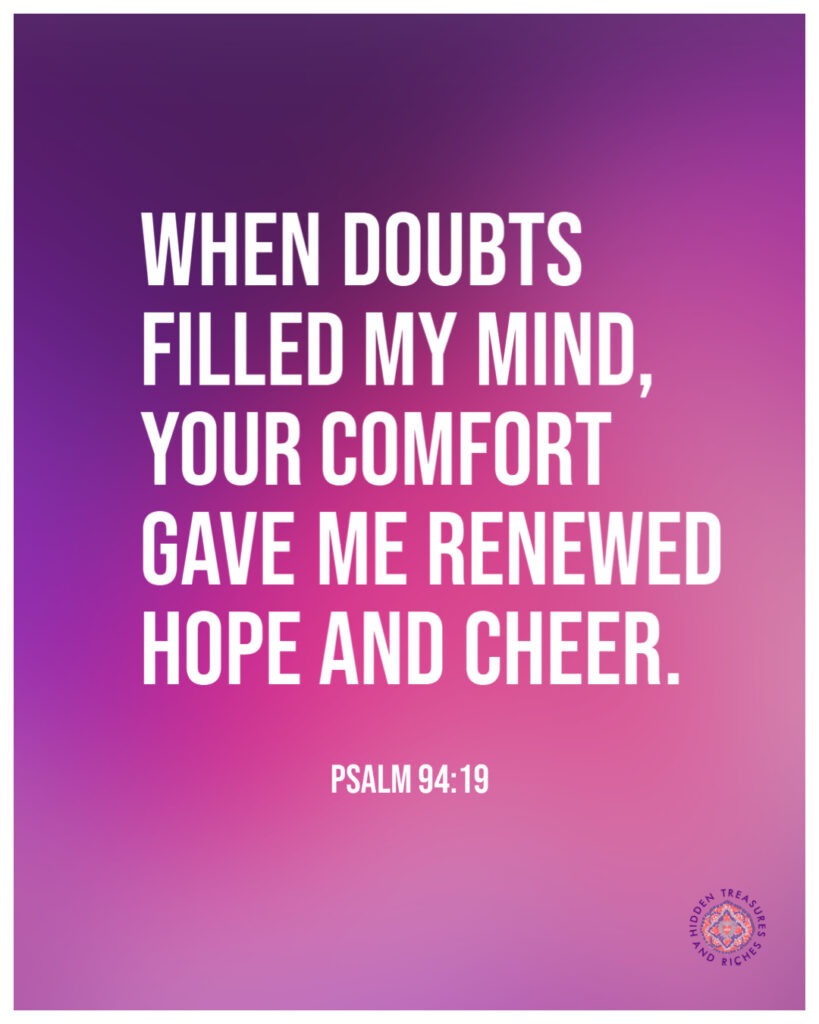 What is one valuable lesson you gained in 2020? You too can discover how to confront your fears, engage, and release them with God's help.
I encourage you to take some time to ponder and reflect on your life in 2020. Write down your thoughts and learnings in a journal.
Meaningful Areas to Reflect on…
What were your important achievements this year?
What were your biggest challenge and lessons this year?
List the most important people in your life include those who drain you, helped you and inspired you. What lessons did you learn from them?
What are you most grateful for?
What would you like more of in your life? What would you like less of in your life?
What excites you most about 2021?
What can you do to spend more time with God to increase your joy?
Making time to slow down and reflect is an opportunity to process our year. As we reflect on our lessons from this year with gratitude, we will gain a heart of wisdom. God will fill our minds and comfort us with renewed hope and joy (Psalm 94:19). He will empower us to embrace all of who we are in Him and look forward to the New Year with fresh hope.