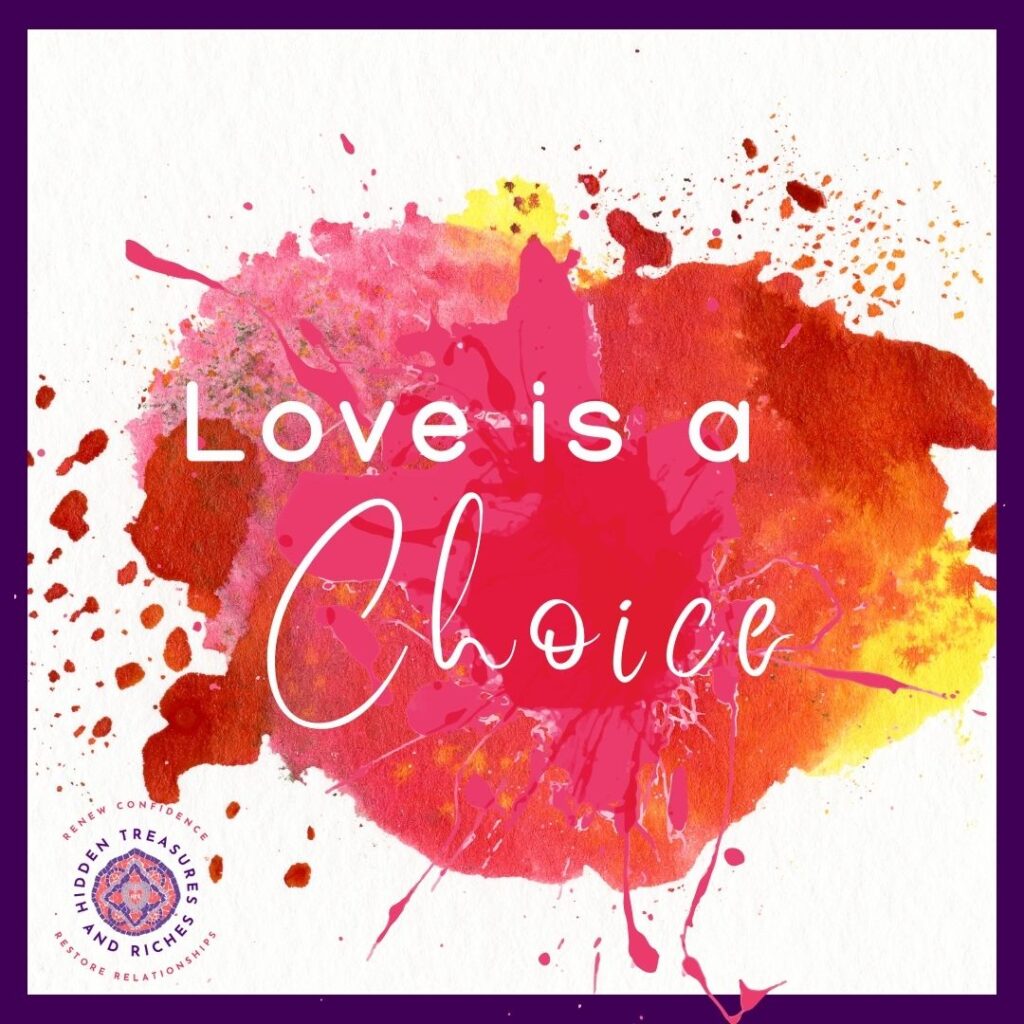 Love is a choice.
Standing for your marriage is a choice
We live in a culture that advocates for ending a marriage when it is no longer convenient. I call it a disposable approach to marriage.
By design, Christian marriage is to be held in honor (Hebrews 13:4), but betrayal destroys that honor and trust. It shatters the very core of marriage and exposes cracks and unaddressed issues that have been there all along.
Anger, communication problems, selfishness, fear of conflict, lack of emotional connection, and immaturity are some weeds that, if not attended to, can overgrow and create stress in a marriage. Unwillingness to understand each other's perspectives destroys love.
Perhaps you're at crossroads in your marriage, and you've chosen to stand for personal reasons. This position is not popular, and it can feel lonely and isolating. Others may question your decision, further adding to your hurt.
A common question women ask is how can I trust my spouse again when all seems hopeless?
You are not alone in your decision to stand. I get it.
God can heal your heart and restore your marriage.
There is hope.
Hope for the hurting wife: 3 Ways to Restore Joy while Standing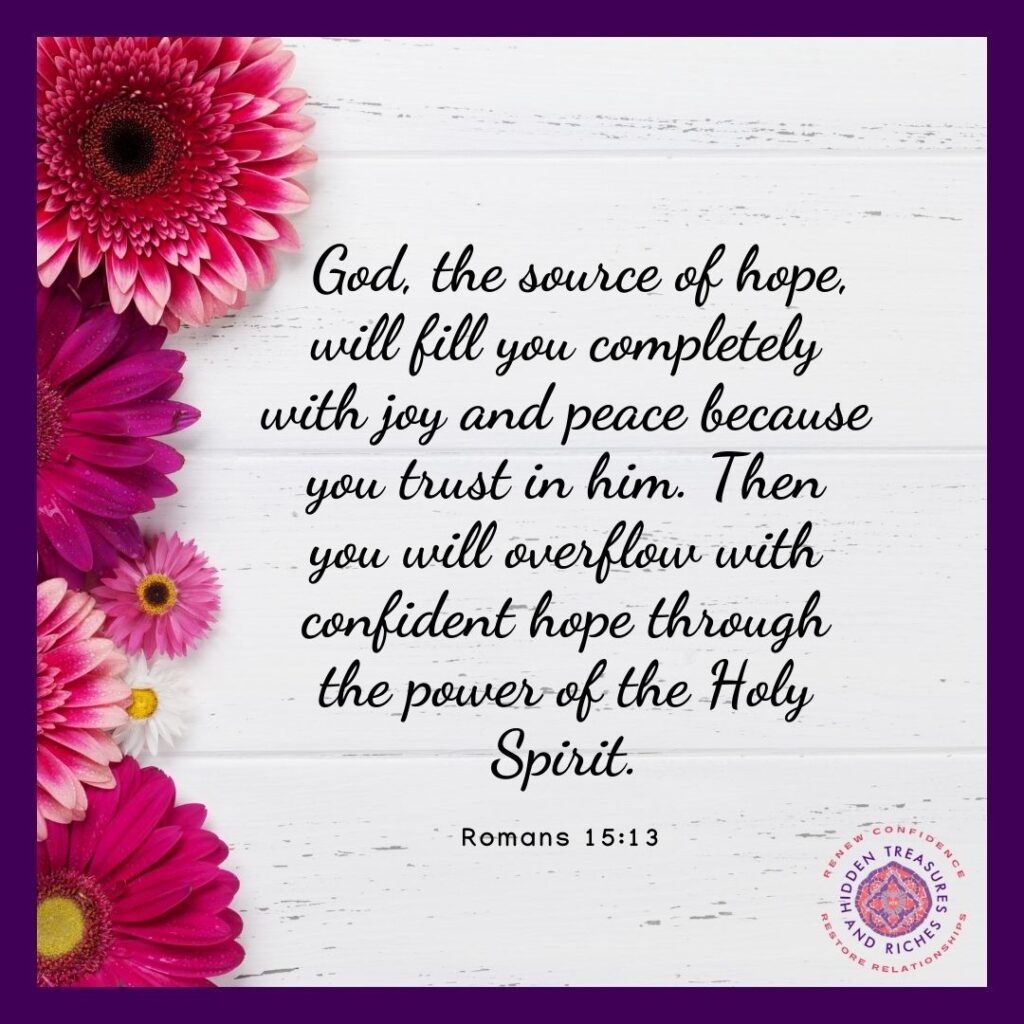 Be honest with your struggles.
A broken marriage can leave you feeling defeated and hopeless. Bring your pain to God in prayer, like David. He was no stranger to betrayal.
It is not an enemy who taunts me—
I could bear that.
It is not my foes who so arrogantly insult me—
I could have hidden from them. Instead, it is you—my equal,
my companion, and close friend. Psalm 55:12-13.
David shows us how to invite God into our deep emotional hurts. Your emotional pain is real. Call onto God and give him your hurt and your marriage. Hold on to Him and trust His promise to take care of you (Psalm 55:16-18, 22).
Detach with Love
If we are open to it, betrayal can provide opportunities for personal growth while also giving the marriage a new life. Detaching from the situation will help you be objective and see the factors operating in your marriage from another perspective. It will help you take responsibility for your choices, thoughts, feelings, and actions. As you partner with God to heal your heart and marriage, He will help you confront issues and make necessary changes.
Abigail married a man who was a great provider, but his crude and mean ways of relating created a lot of tension in their marriage and with others. Abigail's ability to detach with love (1 Samuel 25:19) from her husband's irrational behaviors saved her family from destruction. It allowed her to objectively assess the conflict with David and take constructive action (1 Samuel 25:23-28).
Detaching with love doesn't mean indifference or abandoning your spouse or marriage. Just like Abigail, treat your spouse with compassion, but feel free to confront the weeds in your marriage. You can work together on your differences. Being vulnerable and transparent about our weaknesses builds intimacy in marriage. I like this quote from Billy Graham about being happily incompatible.
"I think there is merit to a description I once read of a married couple as 'happily incompatible.' Ruth likes to say, 'If two people agree on everything, one of them is unnecessary.' The sooner we accept that as a fact of life, the better we will be able to adjust to each other and enjoy togetherness."

Billy Graham
Community Support and Professional help
You need strong support to stand for your marriage when you're hurting and going through rough times. It's easy to find resources for when things are going well, but not so much when you are going through severe challenges in your marriage. Rejoice Marriage Ministries has excellent resources for Christian men and women standing for their marriage. You can also get a list of other helpful marriage resources here.
Prayer is an integral part of our response to destructive forces in marriage. If you have chosen to stand for your marriage, be honest with your struggles, detach with love, and get support. These 3 tips have helped me survive hopeless times in my marriage.
You, too, can hope again. Your marriage can thrive, and you restore trust, joy, and peace.
God is able to work on your heart and your spouse's heart to restore your marriage. God loves you, and He will fill you with hope as you trust in Him (Romans 15:13).
If you need coaching support, book a FREE Discovery Call Here.
You may also be interested in Healing Conversations in Marriage and How to Cultivating Joy in Marriage.