How do you process your year and plan for the coming year? Do you assess where you've been, where you are now, and where you would like to be in the New Year?
I have been pondering on where I've been in 2021. Instead of a New Year resolution, I prayerfully chose a word and a related scripture verse to guide me throughout the year. My word for the year was Delight as in delight in the Lord.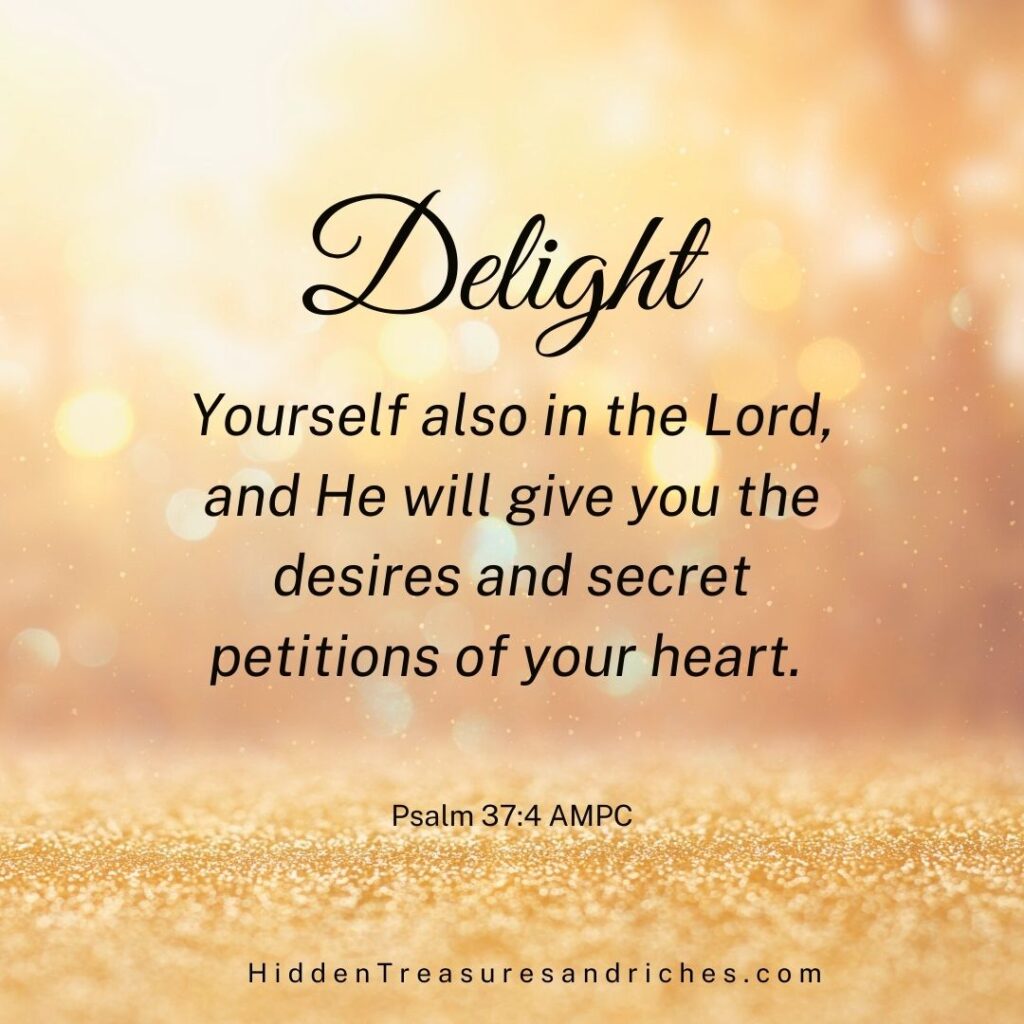 Finding delight in the Lord means to make him the object of our affection and the center of our lives.
What did delight in the Lord look like in my life in 2021? How did I experience God's delight?
Finding Delight in the Lord: Glimpses of God's Goodness
Delight yourself also in the Lord, and He will give you the desires and secret petitions of your heart. Psalm 37:4 AMPC
I delighted in the Lord in several ways in 2021. As I spent time with him, I saw glimpses of God's goodness in my family, ministry, relationships, and personal life.
Even when I wasn't faithful, the Lord was faithful in many ways.
He helped me delight in him as I depended on him daily, and he granted the desires of my heart in small and big ways, according to his will.
Through spending time with him daily in worship, the Word, and prayer, he increased my ability to discern his voice better.
I passed the ICF Associate Certified Coach (ACC) credentialing exam.
Published my second book, Thankful Everyday Journal as a companion to Weathering Storms devotional.
Peace and better connections in my marriage and relationships.
We had graduations and I became a grandma.
Finding Delight in the Lord: Divine Hook-ups
The Lord not only let me live in peace, but he also gave me his very best by putting people in my path to support and encourage me in the ministry.
I am grateful for these Divine Hook-ups. With their support, I made improvements to the website to give users a better experience. Through these connections, I also had opportunities to:
Speak at several women's conferences
Provide Life Coaching Workshops and expand my coaching programs.
Partner with women from several countries to discover their identity, renew their confidence, and restore their marriage and relationships.
Offer new resources to subscribers
Collaborate with other bloggers to guest post
Finding Delight in the Lord: Struggles and Challenges
It wasn't always easy to delight in God all the time. Sometimes I faced temptations to do my own thing and run ahead of God. Each time he gently convicted me and nudged me back on the path.
I also encountered a major battle for my mind with the enemy's constant lies and harassment. Every time I doubted and fell for the lies, God showed me evidence of his delight through his word or sometimes encouragement from others.
As I embraced God's love, I learned not to focus on my shortcomings but on who I am becoming in Christ. I am his masterpiece, a work of art in progress.
The benefits of abiding and delighting in the Lord in 2021 include knowing him on a deeper level, feeling secure in him, and having peace and joy even in hard times.
God lets you live in peace, and he gives you the very best wheat. Psalm 147:14 CEV
God desires to give us his very best every time. I am wildly grateful for God's help in 2021 and look forward to what he does in 2022.
May God Bless you richly with his presence, peace, and love in 2022.
Happy New Year!
What was your one word in 2021, and how did you experience God through it? I'd love for you to share in the comments. (Download your FREE gift, The Best of You )
Do you have your word for 2022? If not, check out DaySpring to discover your word of the year from God's Word.
Need coaching support to discover your identity, renew your confidence, or improve your relationships? Book a FREE Discovery Call Here.
You may also be interested in 7 Ways to Delight Yourself in the Lord