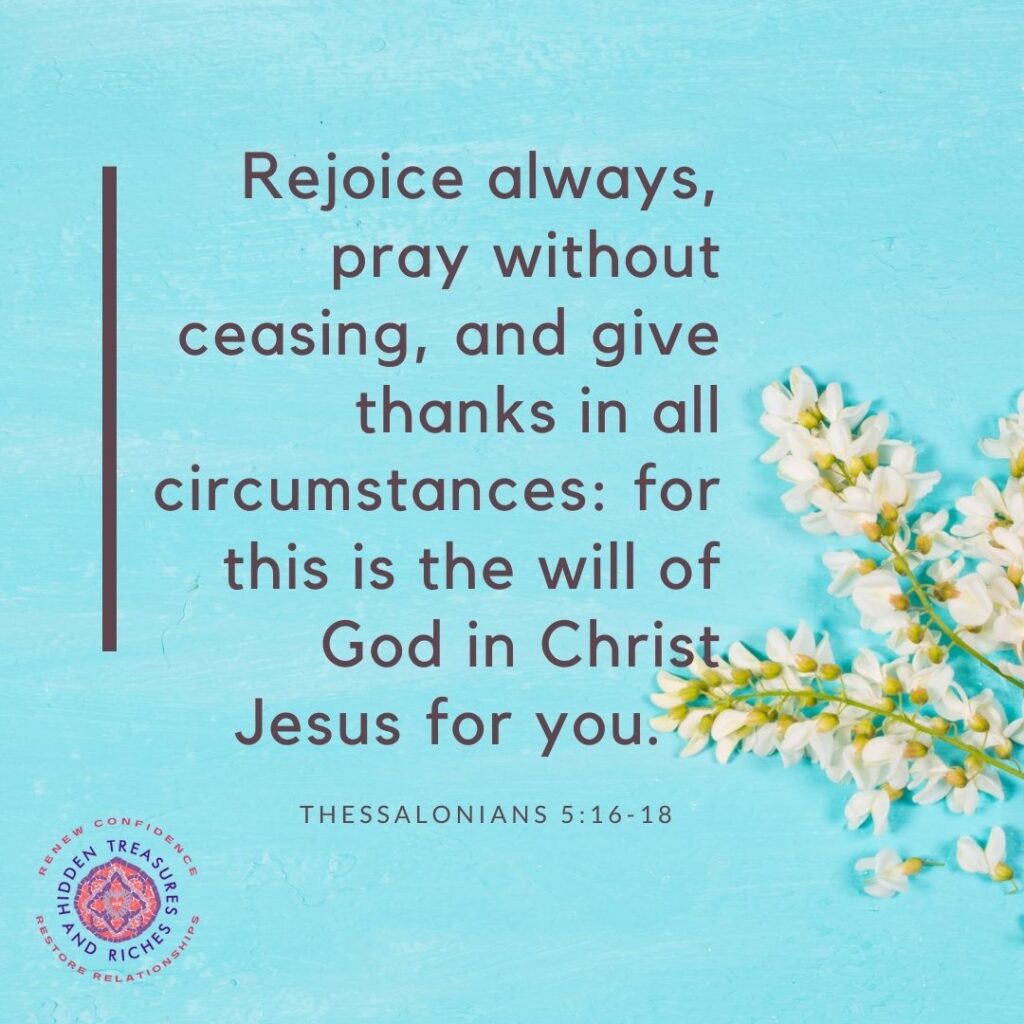 Do you have a problem with your prayer life? Do you want to know the key to miracles?
It starts with Prayer.
Prayer is how we communicate with God. Prayer can be in the form of talking out loud, whispering, moaning, as well as singing praises in thanksgiving.
When there seem to be no answers to life's questions, solutions, or an ending to a persistent problem, that's when I turn to God in prayer. Whenever I call upon his name, even in the mildest situation, like when a key is missing or in extreme circumstances like near-death situations, He always answers.
God says to us–in Matthew 11:28-30 (NIV) "Come to me, all you who are weary and burdened, and I will give you rest. Take my yoke upon you and learn from me, for I am gentle and humble in heart, and you will find rest for your souls. For my yoke is easy, and my burden is light."  
A Miraculous Answer to Prayer
I've had situations where I needed a miracle. The only way I could communicate with God was through singing and thanksgiving.
I remember vividly about nine years ago when one of my children was going to 6th grade but did not get into the school we wanted. I had already given up and was going to try the magnet lottery for the coming year.
 I attended a gospel music performance the weekend before his resumption in middle school. The gospel artiste stated that if we could just believe and ask for one thing that we felt would be impossible.
I had to ask with faith that God should create an opening in this school that I wanted by Monday. On Monday morning, I went about my chores and drove past the school. I decided to drive in and check once again. The lady at the school's office asked for the name of my child. Upon telling her, she told me the child was now on the list for the school.
"This is the confidence we have in approaching God: that if we ask anything according to his will, he hears us. And if we know he hears us—whatever we ask—we know that we have what we asked of him."  1 John 5:14- 15 (NIV)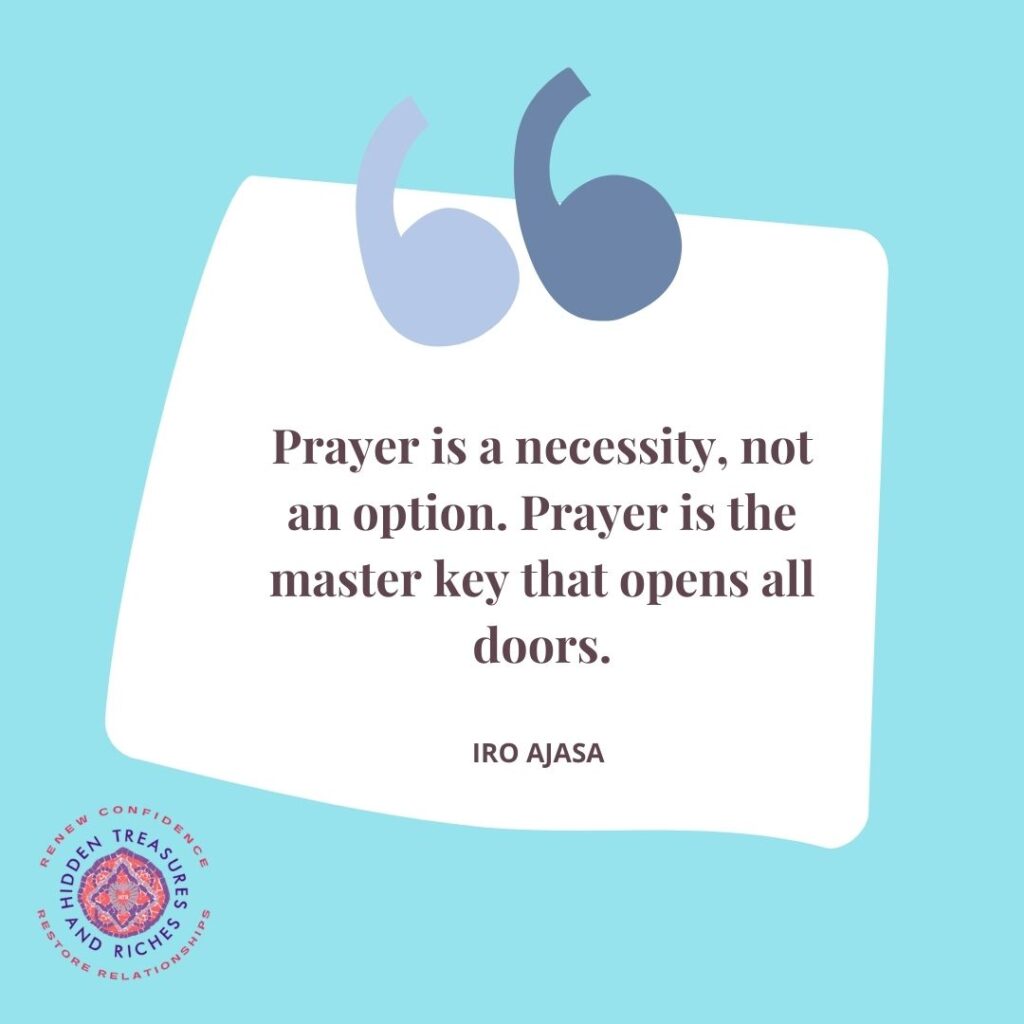 Is there anything bothering you? No matter how little or big, we can always turn to God for answers and solutions.
Just take the day or any plans for the day to God- by just saying,
Father, take control of today, my going out and my coming in. I put my day in your hands. Guide my footsteps, and God will surely be there for you.
Prayer is a necessity, not an option. Prayer is the master key that can open all doors.
Rejoice always, pray without ceasing, and give thanks in all circumstances: for this is the will of God in Christ Jesus for you. 1 Thessalonians 5:16-18 (NIV).
How have you experienced the power of prayer? Share in the comments below.
Today's Guest Post is by Mrs. Iro Ajasa, my friend and sister in Christ. She invites us to embrace prayer and its power to unlock doors to miracles.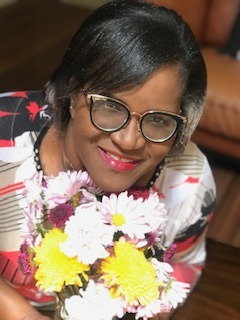 Bio: Iro Ajasa is a wife and mother of four children. She lives in Durham, NC. Iro is currently a utilization review nurse at Duke University Hospital. 
You may also be interested in Scripture Meditation and Prayer and Mountain Moving Prayers.
If you need coaching support, book a FREE Discovery Call Here.