How are you doing with your physical self-care? Are you getting enough sleep, eating nutritious meals, and maintaining your health? Are you getting enough exercise?
Most of us struggle with our sleep, diet, health, and exercise routines. Often, we forgo our physical self-care because we are too busy with work, family, or other responsibilities. Sometimes we may dread practicing self-care because of our past. This post will show us how to stop dreading physical self-care. It will help us embrace the #1 secret to life-long wellness.
At times, we may feel it's selfish to put our needs first. But often, it takes a health or other crisis to focus our attention on self-care. When we don't take good care of our bodies, we are prone to stress, depression, and chronic illnesses.
I used to think I had no time for exercise, but a personal crisis forced me to re-evaluate. The choices were to face the consequences of further health issues down the road. Or I could change my diet, sleeping habits, and exercise regularly. This was not the news I hoped for, but I opted for the lifestyle change.
While I started strong with my new self-care plan, it wasn't easy to stay motivated. After a few weeks, my mind was good at finding excuses not to exercise or get to bed early. I struggled to stick with the plan. But one day, while reading 1 Corinthians 6:19-20, I had an Aha moment.
Don't you realize that your body is the temple of the Holy Spirit, who lives in you and was given to you by God? You do not belong to yourself, for God bought you with a high price. So, you must honor God with your body. 1 Corinthians 6:19-20
This verse helped me realize that my body belongs to Christ. I didn't have to struggle alone, and I could ask for God's help. This revelation was a game-changer.
So, whether our struggle is with stress, keeping fit, or poor self-image, taking care of our body honors God. Physical self-care doesn't have to be a chore if we are willing to shift our mindset and attitude. First, we must remember our identity in Christ and see ourselves as God sees us. Then we partner with him to empower us to change. As we do this, he will help us stop dreading self-care and embrace living a healthy lifestyle. This is the #1 secret that has helped me stay motivated for over 13 years on my journey of life-long wellness.
Benefits of Physical Self-care and Life-long Wellness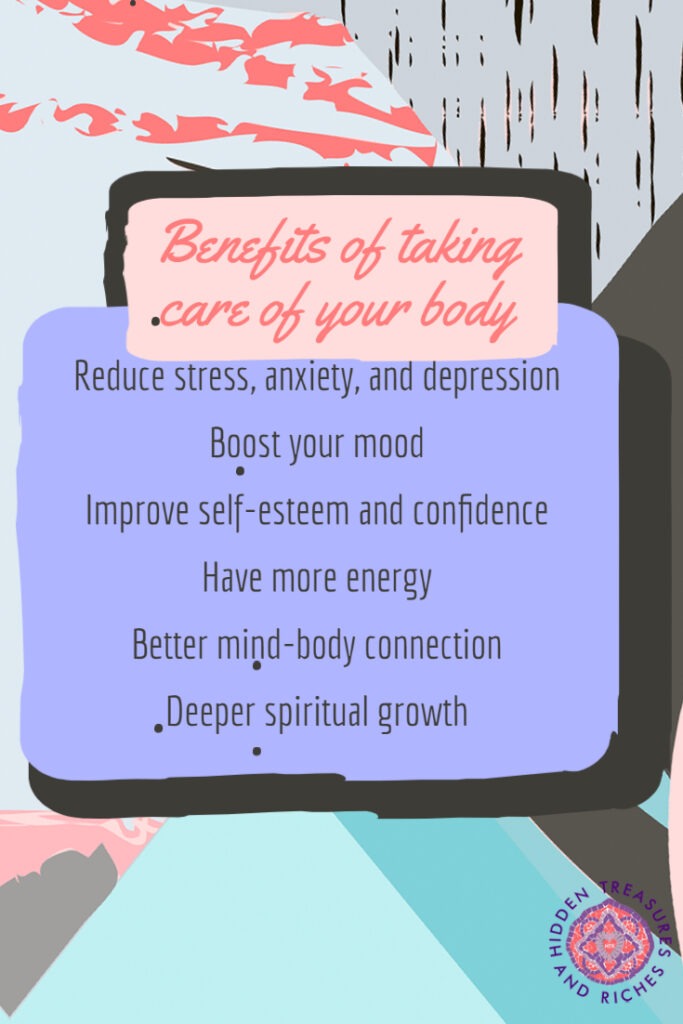 Approaching our self-care as a life-long process will transform our lives. We will experience more inner joy. Some of the benefits include:
Increased endorphins and better mood
Reduced stress, anxiety, and depression
Lower blood pressure
Increased fitness and better health
Improved self-esteem and confidence
Have more energy and feel fully alive.
Stronger mind and body connection
Deeper Spiritual growth
Embracing who we are in Christ (our identity) and honoring him will empower us to live a healthy lifestyle. Because he lives in us, we can practice life-long wellness.
I have been crucified with Christ. It is no longer I who live, but Christ who lives in me. And the life I now live in the flesh I live by faith in the Son of God, who loved me and gave himself for me. Galatians 2:20
Taking the Long view: How to Practice Life-long Wellness
Begin with prayer and ask God to give you a willing spirit (Psalm 51:12).
Develop a plan for each area of physical self-care (sleep, diet, health, and exercise).

For example, you may plan to exercise 3-5 times a week for 30 mins each time. You could decide to join a gym, walk, bike, run, or invite a friend to join you in your favorite activity.

Practice positive affirmations and lose unwanted negative self-talk.

For example, meditate on scripture and inspirational quotes.  

Ask God to help you stay committed to your plan.
When we see self-care as honoring God, we won't be discouraged if we fall behind. Let's make our physical self-care a priority and schedule it on our calendars. The key to long-term success is consistency.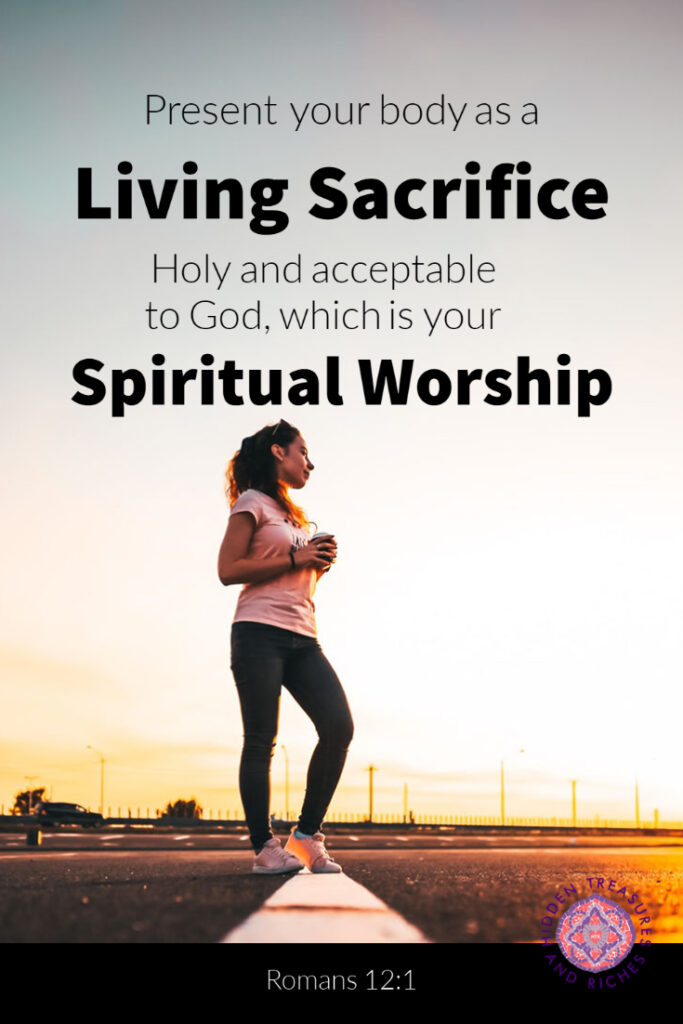 I hope you find these tips helpful. You don't have to struggle alone with your self-care routine. No matter what, caring for our body is an act of spiritual worship. We can reduce stress and enjoy lifelong wellness.
I appeal to you therefore, brothers by the mercies of God, to present your bodies as a living sacrifice, holy and acceptable to God, which is your spiritual worship. Romans 12:1
What personal barriers stand in the way of taking good care of yourself? How can you change your behavior and practice better physical self-care?