As I watched the butterfly go from one flower to another, I heard a gentle whisper in my spirit.
"If I can take care of this butterfly's needs, how much more you."
My mind felt like a jumbled-up mess as different scenarios flowed in and out. I sensed that familiar overwhelming feeling trying to take over.
I decided to stop what I was doing and go for a walk to clear my mind.
By nature, I am a problem solver. I like to look for solutions or try alternative approaches to resolve issues. But on this particular day, I faced an unexpected situation that defied my usual method.
Walking was refreshing, and moving my body was calming. Outside, the sun shone brightly against the backdrop of a clear Carolina blue sky.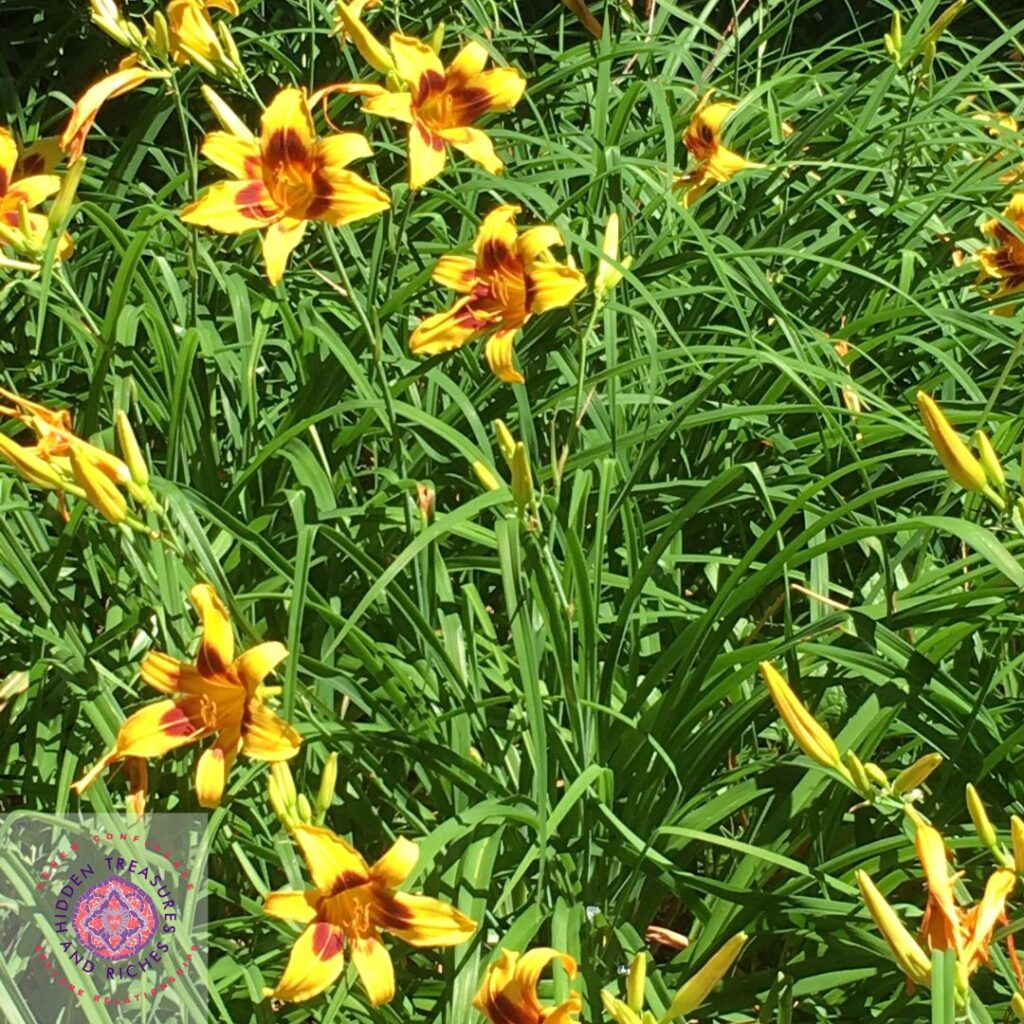 I saw a garden with some bright yellow lilies as I walked along. When I stopped to take in their beauty, I spotted a Monarch butterfly going from flower to flower, looking for nectar.
The butterfly was oblivious to my presence but focusing on it helped quiet my soul. It felt like I was tuned in to another realm, and I sensed that I was not alone.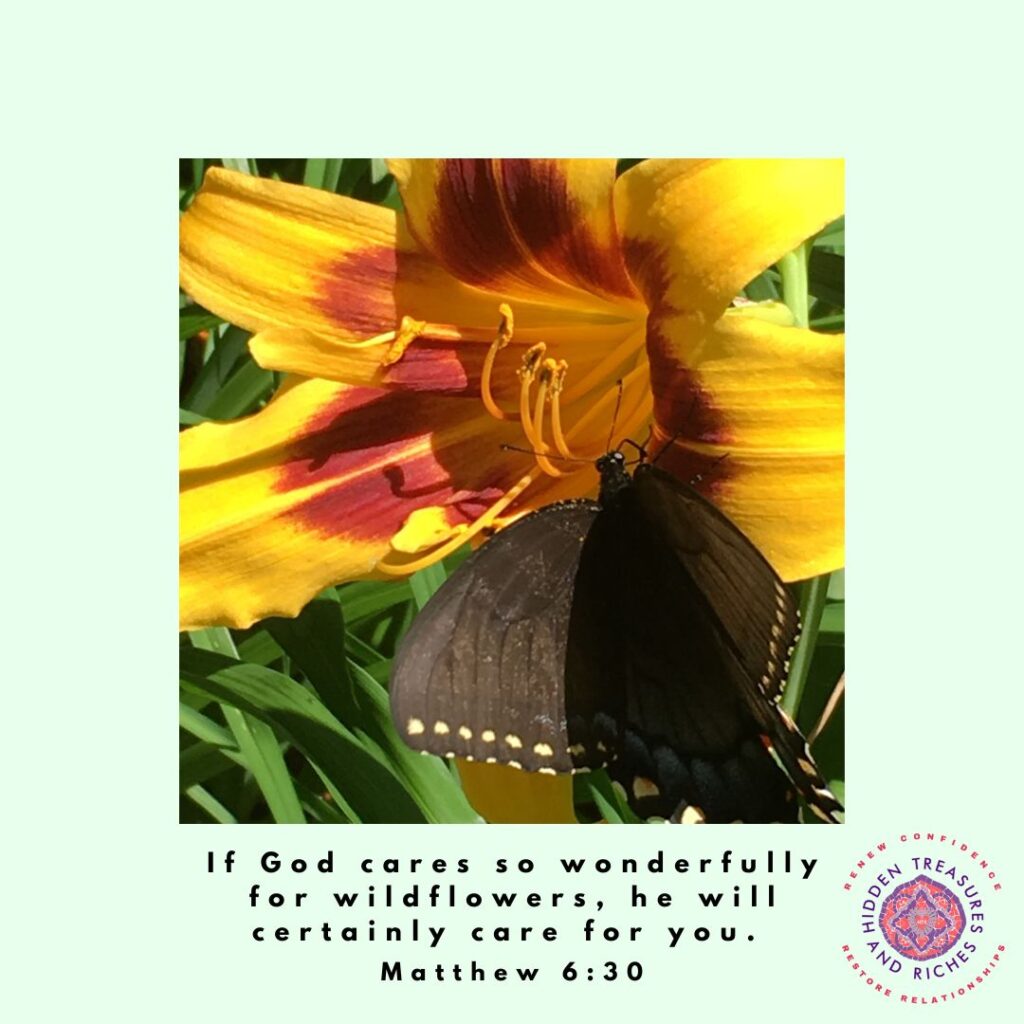 That's when I heard His voice in my spirit, and a verse from Malachi came to mind …
I am the Lord, and I do not change. Malachi 3:6
How do you center yourself during tough times?
I had not said a word to anyone else or prayed about the situation yet.
But God knew.
He was with me.
He met me in that garden.
His presence flooded my heart with peace, hope, and fresh perspective. Slowly, I felt free as my heart unfolded to release my worries, cares, and anxiety to Him.
What unexpected news keeps you up at night?
Maybe you are facing layoff or struggling to make ends meet because of rising prices and inflation. Or perhaps it's another crisis, an unexpected diagnosis, or relational drama overwhelming you.
You can overcome your anxieties and regain hope. Just as God met me in the garden that day, he desires to meet you and walk with you through your current situation.
Only the Lord can lift us out of difficult places, tough times, and life's struggles and give us hope. The Creator of the Universe is big enough to handle your problems. Letting go of our worries is okay, but how do we do that?
3 Practical Steps to Overcoming Anxiety and Regaining Hope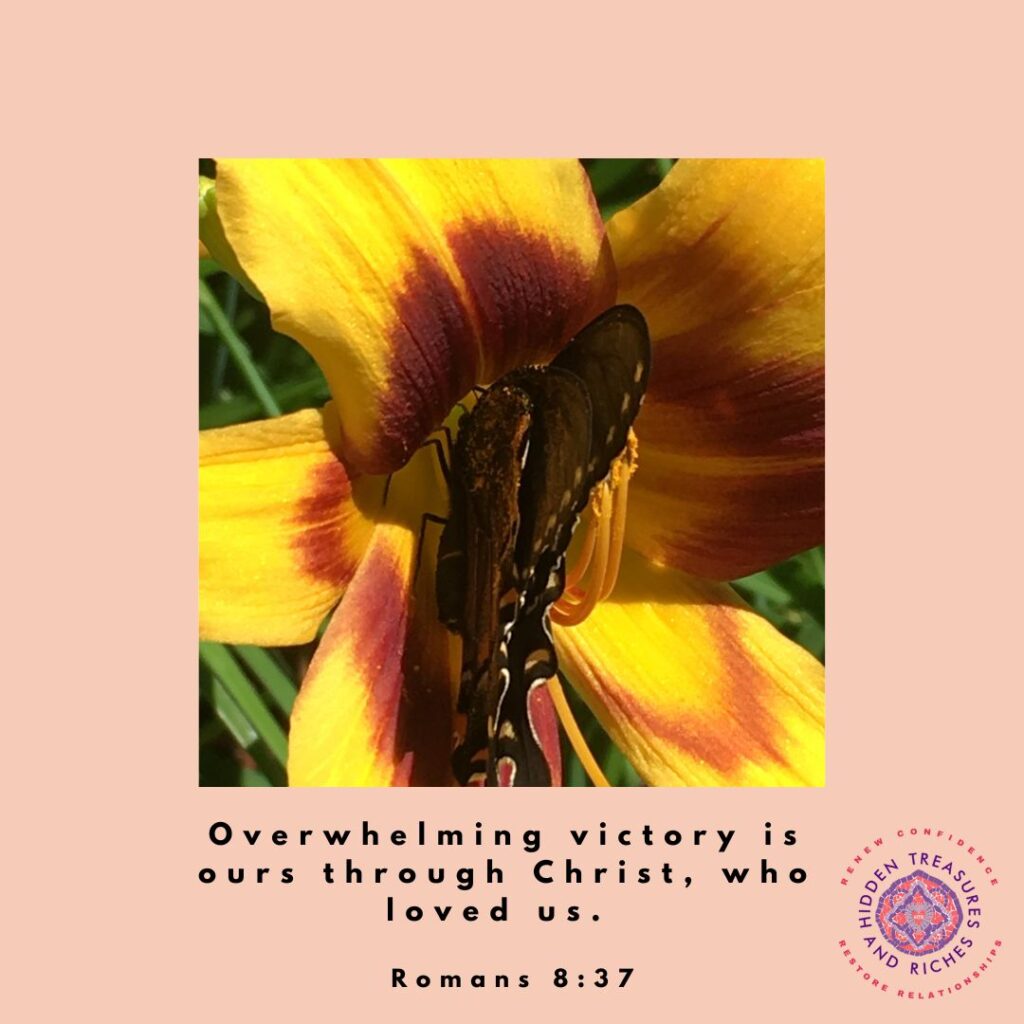 Cultivate a Personal Relationship with God
Do you have a personal relationship with God? What does it look like?
Nurturing your relationship with God and connecting with Him daily is essential to your physical, emotional, and spiritual wellbeing. Having a personal relationship with God is like having a free insurance policy. It's always available.
You don't have to wait until disaster strikes or get in a jam to turn to Him. We have the assurance of his promise as we seek Him.
Seek the Kingdom of God above all else, and live righteously, and he will give you everything you need. Matthew 6:33
Connect with God Outside in Nature
Besides the health benefits of walking or jogging in nature, moving your body has a calming effect on the mind and relieves stress and anxiety. Also, walking or running outside can increase your awareness of God and help you regain hope. Go outside, and look all around you for evidence of His presence.
For as the waters fill the sea, the earth will be filled with an awareness of the glory of the Lord. Habakkuk 2:14
Hide God's Word in Your Heart
Where do you turn to when you face an unexpected crisis?
I don't know about you, but I would be overwhelmed without hiding God's word in my heart. No matter the challenging situation you are dealing with, hiding scriptures in your heart can help you overcome anxiety and regain hope.
5 Scriptures to Regain Hope During Tough Times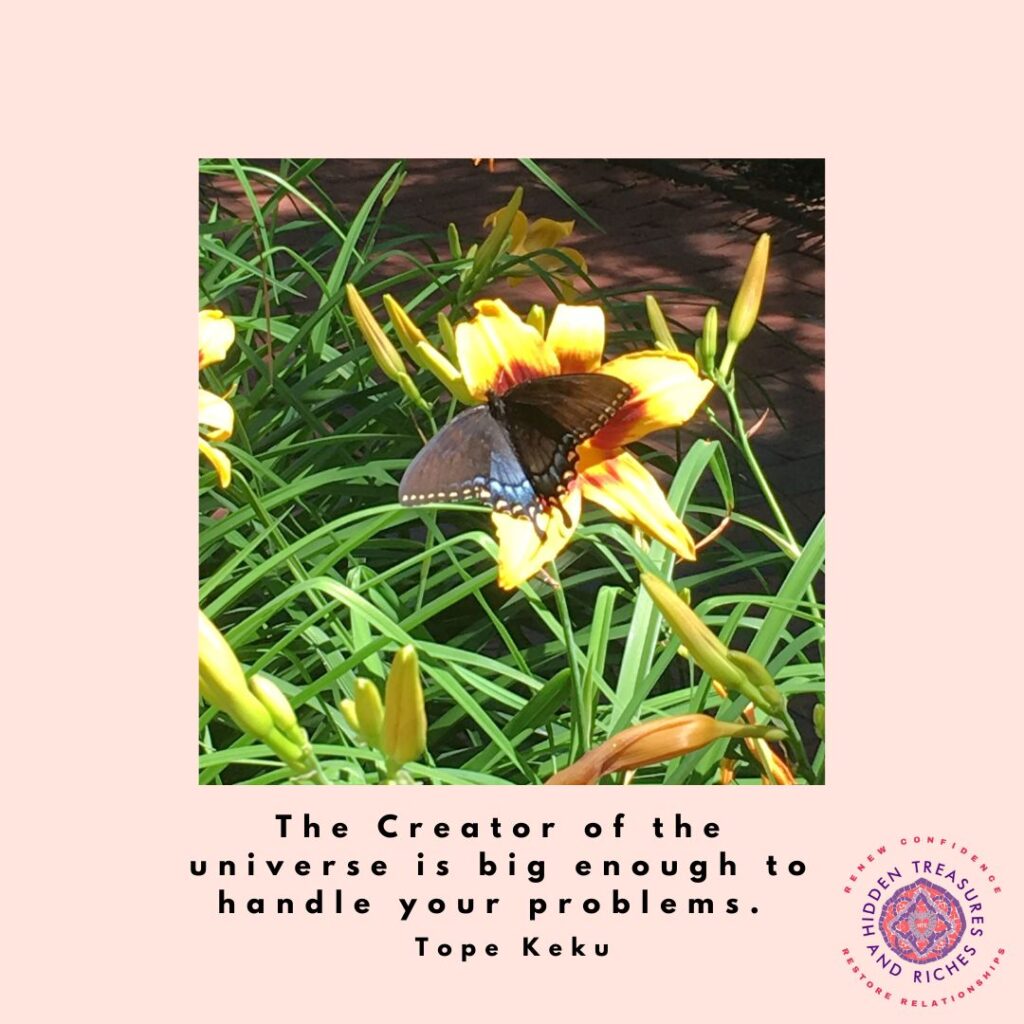 Look at the birds. They don't plant or harvest or store food in barns, for your heavenly Father feeds them. And aren't you far more valuable to him than they are? Can all your worries add a single moment to your life? Matthew 6:26-27
So let us come boldly to the throne of our gracious God. There we will receive his mercy, and we will find grace to help us when we need it most. Hebrews 4:16
I pray that God, the source of hope, will fill you completely with joy and peace because you trust in him. Then you will overflow with confident hope through the power of the Holy Spirit. Romans 15:13
When you go through deep waters, I will be with you. When you go through rivers of difficulty, you will not drown. When you walk through the fire of oppression, you will not be burned up; the flames will not consume you. For I am the Lord, your God, the Holy One of Israel, your Savior. Isaiah 43:2-3
No, despite all these things, overwhelming victory is ours through Christ, who loved us. Romans 8:37
Friend, You can overcome anxiety in tough times and regain hope! God cares so much for you! He loves you!
Share one practical tip that's helped you overcome anxiety during difficult times.
Prayer
Father, you are dependable. You've shown me that you clothe the lilies and provide for butterflies. Help me cast my cares on you and trust that you'll walk me through the tough times. I am grateful for the assurance of your love and presence. In Jesus' Name, Amen.
Want to embrace your identity so you can live a rich and satisfying life? Book a FREE Discovery Call today to discuss how I can help you.
You may also be interested in Weathering Storms and Hope Infusion: Never Give Up