In November, several families experienced the tragic deaths of loved ones due to violence. This guest post is a Spoken Word written by my friend Andrea Francis to offer comfort and hope to grieving families. She shared it during the Thanksgiving eve service at her church – after the shootings at Walmart in Chesapeake, Virginia. If you are mourning the loss of a loved one and going through a tough time, I pray you'll find hope in this Word.
Spoken Word
They say that giving thanks is good no matter what.
They say God's Words will not fall flat.
Give thanks, they say with a grateful heart.
Give thanks, for it is only the start
To see the things God has stored up for you,
To rejoice and recognize what God has brought you through,
To remember and recount His love, benefits, help, and protection,
The times he answered your prayer and made every provision.
Yet this Thanksgiving season has thrown me for a loop.
I feel down, discontented, depressed, and in a droop.
Woke up this morning to this senseless killing –
How can I give thanks in the midst of this stinging?
What comfort is there for those who are mourning?
What can I say to the grieving about the loss so inflicted
In this Thanksgiving season, when others don't seem conflicted
But are making their plans and seeking fulfillment
Going their ways without care and in complete abandonment.
God, it is so difficult to know what to do
But I can cry out in prayer for an answer from you.
I can mourn with the mourners and stand in solidarity
And ask that you send them beacons of hope and your mercy.
I can petition that you comfort them through this terrible tragedy
And let them experience your love despite the Enemy's strategy.
I can place a demand that you turn around this situation
So, what the Enemy meant for evil works out for their redemption and salvation.
I can be there for them and the communities affected,
Lend a shoulder to cry on, arms to embrace,  
Ears to listen as I become an avenue of your grace.
And I can give thanks that you made me available
To be your hands, ears, eyes, and feet to those who are not able.
I can give thanks that you ordered my steps even in this path
And I can walk with the others committed to this task.
I can give thanks for though the season may be rough
You offer hope whenever it is tough.
I can give thanks for though I do not understand your plan
Underneath my feet, I always find your Hands
Your everlasting arms are guiding me, comforting me, wiping away my tears
Reminding me that I will always be yours throughout the years.
And so, in the midst of the sorrow, I step back to reflect
"My God, you have never failed me yet."
Though the fig tree might not blossom, and my expectations are not met
With you, O Lord, there is no regret.
New every morning, I find your love
And I am filled with strength from above.
New gifts and blessings You give me every single day
And for these, Lord, I can and will say
Thanks!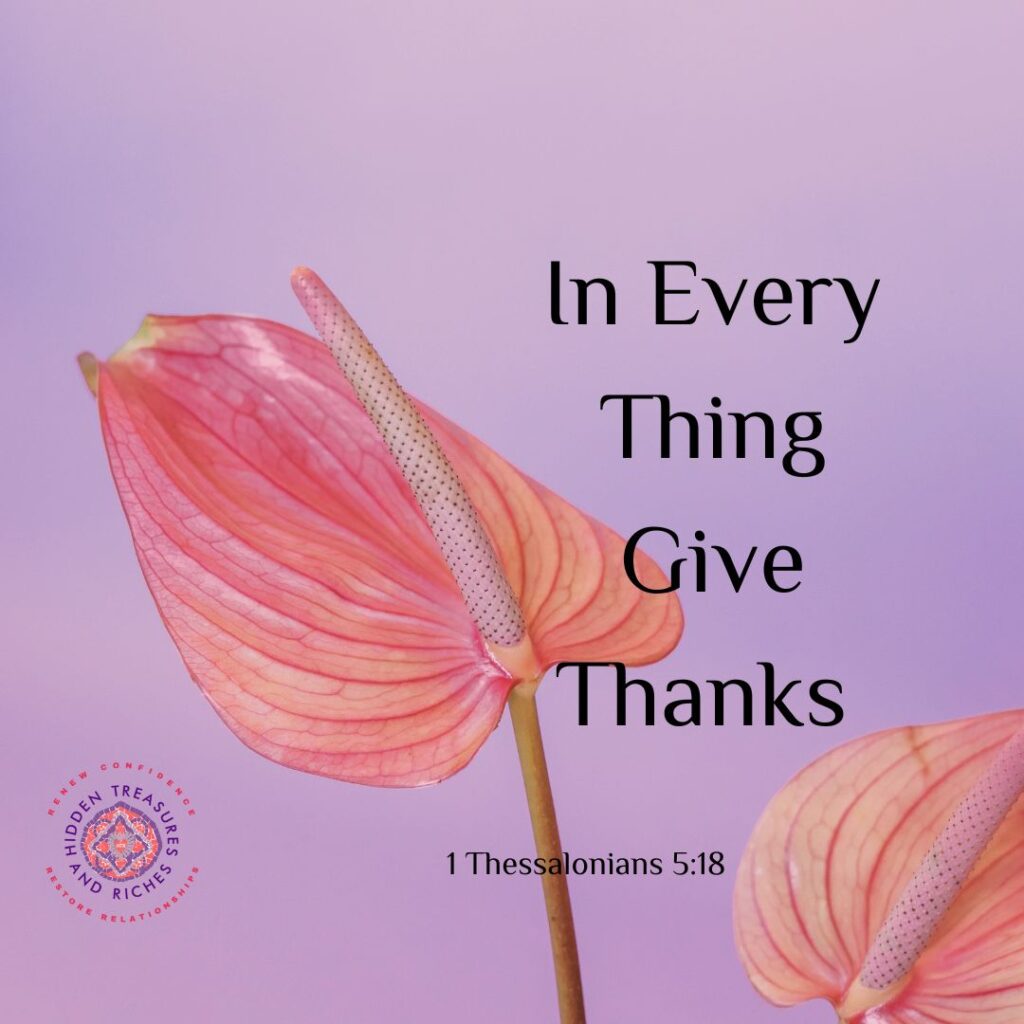 Give thanks in all circumstances, for this is God's will for you in Christ Jesus. 1 Thessalonians 5:18
Bio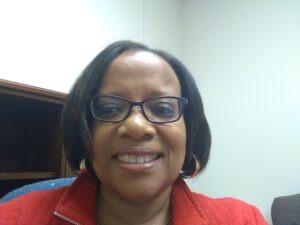 Ms. Andrea Francis is a Ph.D. candidate in Christian Theology at Regent University in Virginia Beach, Virginia.  Andrea holds an MBA in General Management & Finance from the University of Western Ontario, Canada.  She is a licensed pastor who attends Global Outreach Church in Virginia Beach, Virginia. Her passion is to see Christians mature and fulfill God's call on their lives.  Ms. Francis loves the performing arts, in particular, spoken word performance. From childhood to young adulthood, she participated in various church and school events, including competitions. These days, she uses the medium to minister in her church. 
Have you always been running? Running to please everyone and hoping for a change without the discomfort of letting go? Let me show you how to soar and start living your dreams. Let's talk. Book your FREE Call today.
You may also be interested in Thanksgiving Prayers: Anchored Through Gratitude