Therefore, in order to keep me from becoming conceited, I was given a thorn in my flesh, a messenger of Satan, to torment me. Three times I pleaded with the Lord to take it away from me. 2 Corinthians 12: 7b-9 NIV
Have you found yourself, like Paul, pleading with the Lord to take away the "thorn?"
Personally, I have found myself in that situation many times more than three. A prickly prick of a thorn in the skin is a painful experience. In Webster's dictionary, a thorn is something that causes distress or irritation. Paul confirmed this when he stated that the purpose of the thorn was to torment him. My thorns were no different! I found myself in some perplexing, disappointing, and humiliating situations, and it felt like my entire world was crashing down.
In life, we are faced with diverse situations, whether it is sickness, the death of a loved one, or financial lack, and these experiences bring us nothing but pain, distress, and sadness. When faced with such situations, our first reaction, like Brother Paul, is to want to get out of it as quickly as possible.
We see that Paul pleaded with God three times to take the thorn away. As a loving Father, we would expect God to do just that, considering how much Paul had accomplished in spreading the gospel to the Gentiles, right? Let's see how God responded in the following scripture:
But he said to me, "My grace is sufficient for you, for my power is made perfect in weakness." 2 Corinthians 12: 9a
I bet you, this was not the response Paul was expecting. But as we see later, he trusted God's response that His grace was all Paul needed to receive God's power, even with the thorn still present. God did not remove the thorn, rather he empowered Paul to face the situation.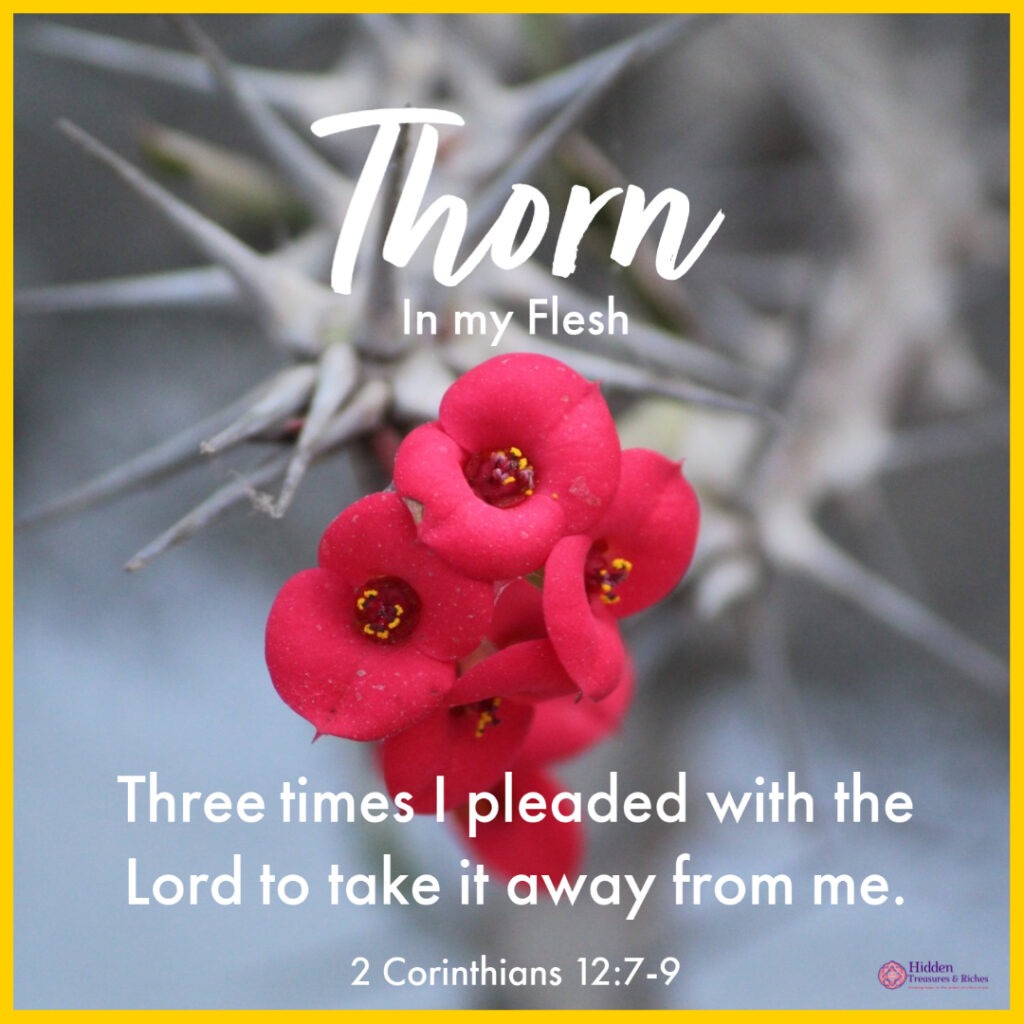 Thorns? God's Power is made Perfect in our Weakness
It's like a light bulb went off in Paul's head, as he saw the blessing in his weakness, adversity, or whatever his thorn was, and he declared:
Therefore, I will boast all the more gladly about my weaknesses, so that Christ's power may rest on me. That is why, for Christ's sake, I delight in weaknesses, in insults, in hardships, in persecutions, in difficulties. For when I am weak, then I am strong. 2 Cor 12: 9b-10 NIV
I have found myself in distressing situations where I prayed and fasted for God to deliver me from them. God was merciful to grant immediate answer to some of them, but if I'm being honest, I'm still dealing with some long-standing challenges. I believe God is still doing his work in me, and his grace is sufficient to see me through until I receive my testimony.
This year let's purpose to lean into God to receive His grace, which would carry us through any unpleasant situation that would come our way in 2021.
Our thorns should drive us closer to God so he can empower us as we lean on him.
What thorns in your life are you willing to surrender to God in 2021?
Today's post is a guest post by my sister and friend. She invites us to surrender our thorns in the flesh and allow God to empower us through them.
If you enjoyed this post, you may also like 3 Tips for Dealing with a Thorn in the Flesh in Marriage.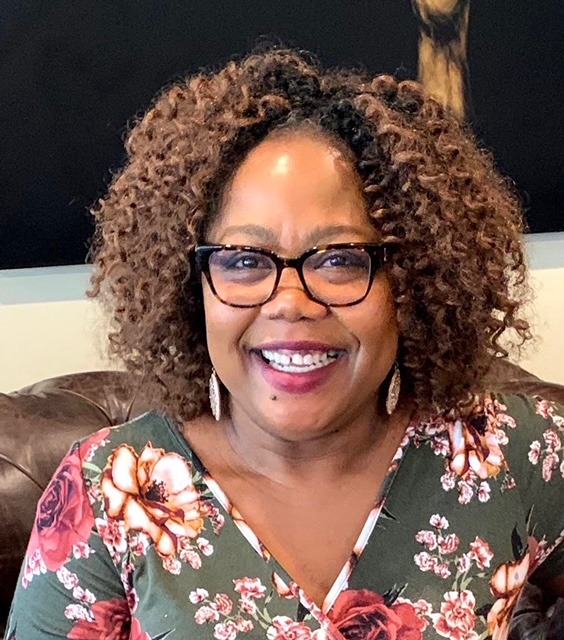 Wunmi Olaleye is a wife and mother to three children. Her passion is to encourage others to reach their God-given potentials and see beyond adversity. She also shows them practical ways to achieve this. She loves children, which is literally the meaning of her name. She has been blessed to serve in children's ministry for over 20 years.