Day 15: Read Luke Chapter 15
Can you imagine your son or daughter coming to ask you for their inheritance? Never mind that you've got no plans to die soon.
Well, the young man in today's story did just that. He flat-out asked his dad for his inheritance. The dad gave him, and the young man went off and squandered it all.
Do you have prodigals in your life? Maybe a son, daughter, spouse, parents, or other family members.
I have loved ones and family members who aren't walking with the Lord. I used to feel that it was up to me to help them get it. But this father's response to his son totally changed my perspective.
The dad could have refused the son's request. He could have exploded in anger and disowned his son. But he knew that part of parenting is allowing his children to make their own choices. Yet he gave in and waited patiently for the son to return. Now, I imagine this dad saying to himself that Junior will return home any day.
After living an extravagant life, the son ran out of money. He found a job on a farm where he fed pigs. One day he was starving and so hungry that even the pig slop looked enticing. Hitting rock bottom, he came to his senses. He decided to return home to ask his dad's forgiveness.
This story touches me deeply because it is the story of you and me before we accepted Jesus.
We were out there, doing our thing, ignoring his love for us. Yet he waited patiently for us to come to our senses.
Can you imagine what would happen if you and I extended the same compassion to our prodigal sons, daughters, spouses, and family members?
Like the father, you and I can, through love, and prayer, wait patiently for our loved ones. God is Sovereign and in control of their lives. He is waiting with open arms to welcome them home when they are ready. He'll even throw a party.
Choice, Prayer, and Unconditional Love
In what ways can you trust God with your prodigal?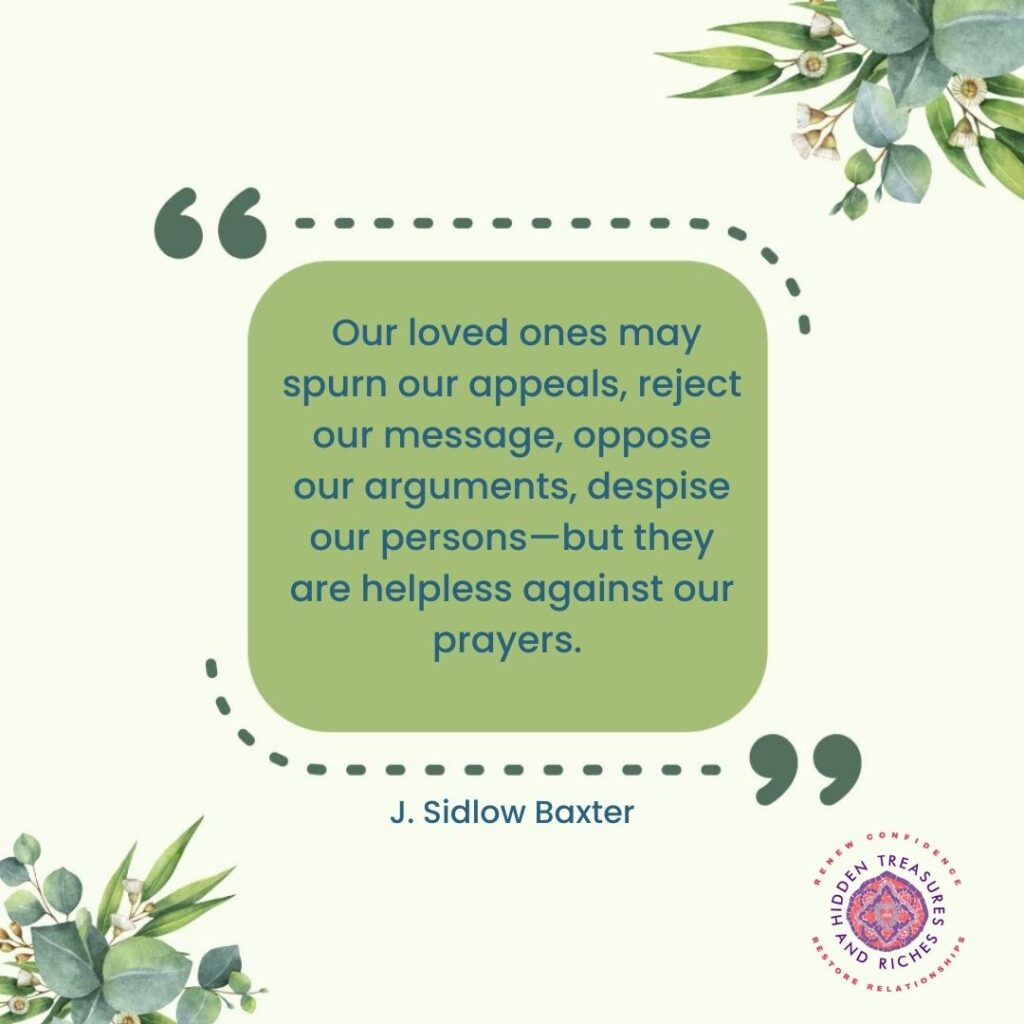 In God's timing, your prodigal will return home to a place of accepting God's peace and unconditional love.
I love J. Sidlow Baxter's quote that prayer is our secret weapon. So, this Christmas, as your family gathers, will you accept and love everyone? Release judgment, shame, and condemnation, and pray for them.
"Our loved ones may spurn our appeals, reject our message, oppose our arguments, despise our persons—but they are helpless against our prayers."

J. Sidlow Baxter
Prayer: Lord, thank you for your grace and mercy. I give my prodigals to you and trust that you'll help them to recognize that they need you. I ask you to draw their hearts to you. Help me to love them with your love. I believe you are working all things together for their good. In due time You will. In Jesus' name Amen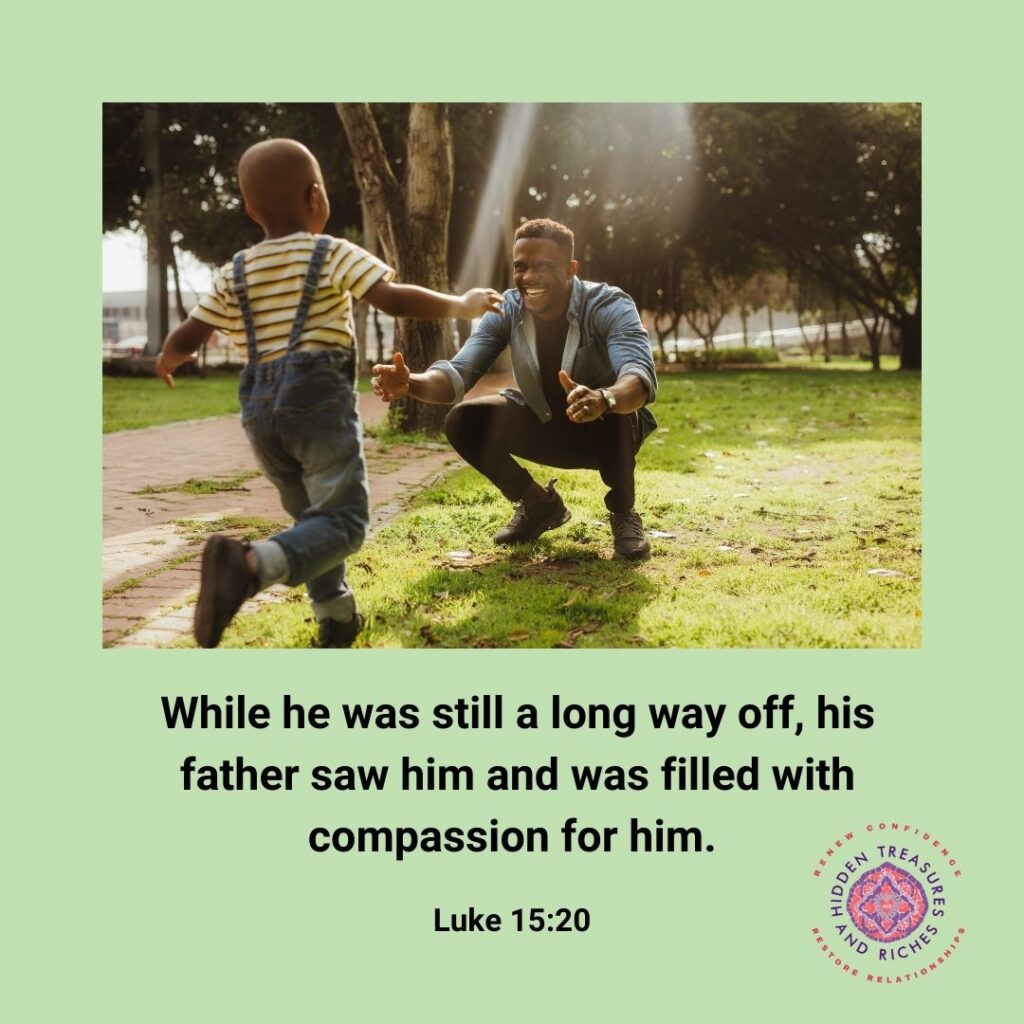 While he was still a long way off, his father saw him and was filled with compassion for him. Luke 15:20
Share your favorite verse from Luke 15 in the comments below.
May your home be filled with peace, joy, and the love of Jesus this holiday season.
Day 15: This post is part of the Come Away with Jesus Christmas Challenge.
Have you always been running? Running to please everyone and hoping for a change without the discomfort of letting go? Let me show you how to soar and start living your dreams. Let's talk. Book your FREE Call today.
You may also be interested in: 7 Ways to Heal Your Relationship with Your Children