Today's guest post is by Dr. Anita Y. Bryant. You'll be inspired to embrace your influence and voice if you're a woman and a leader.
You are the light of the world. A city on a hill cannot be hidden. Neither do people light a lamp and put it under a bowl. Instead, they put it on its stand, and it gives light to everyone in the house. Matthew 5: 14-16 NIV
"This Little Light o' Mine."
I begin with full disclosure. I like tennis as a sport but am not a fan. I remain clueless about its details, the competitors, and the social media gossip surrounding it. Yet I do know enough to understand that I should be watching when Serena Williams was in the first round of her tennis farewell.
What Chris Evert spoke about Serena and what Serena said in her own words hit me with the same power of one of her tennis serves. They confirmed the lessons I am continuing to learn after completing a residency in the Soul of Leadership.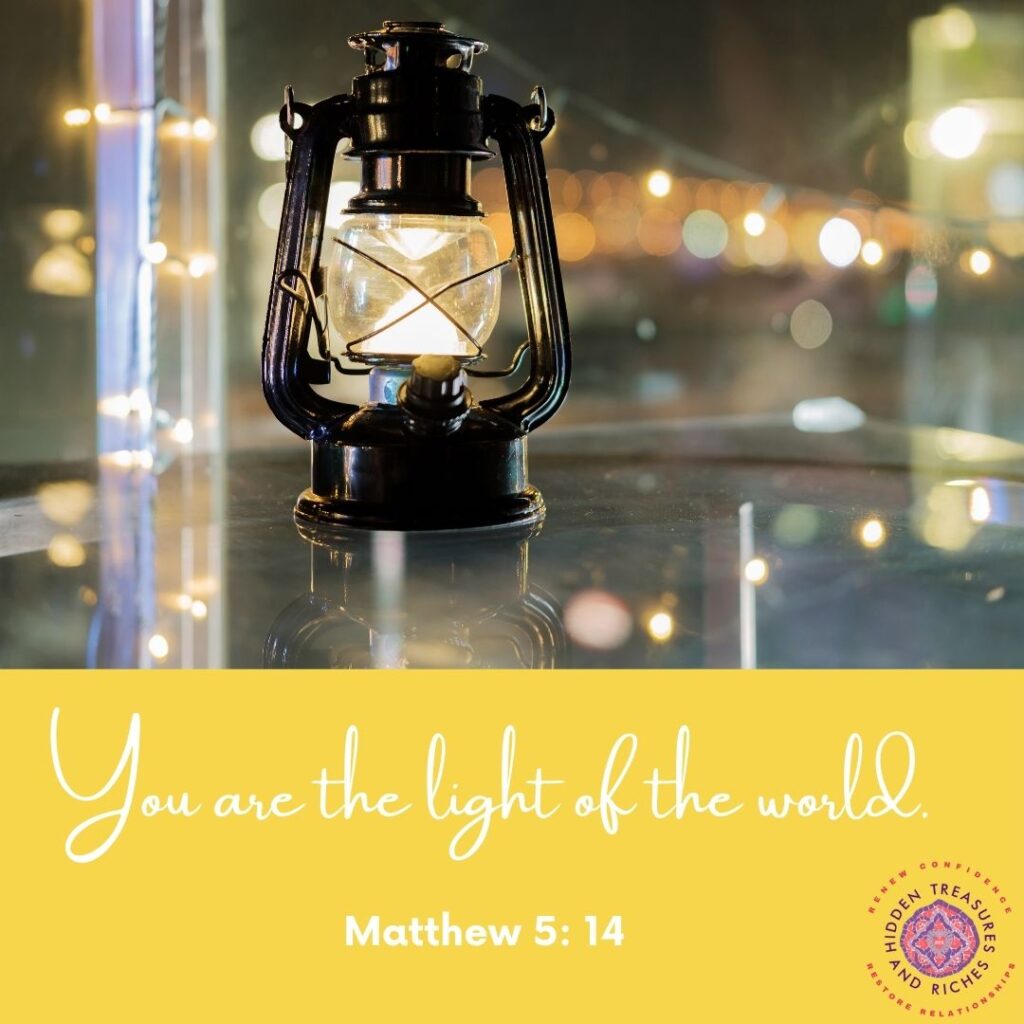 Chris Evert stated:
"She's changed the way women compete as far as it's okay to be ferocious and passionate and vocal out there, emotional out there, and still be a woman, still not take away from being a woman."

Chris Evert
(My emphasis added)
Serena was interviewed about what she feared most in her upcoming match. Her confident response was that she had nothing to fear but God!
As a leader, Serena did not shrink, whimper or cower. She let her light shine. Her voice on the court powered her God-given athletic talent. Her voice off the court changed the landscape of the sport.
Both these quotes from Serena and Chris led me to some reflections I have had about women, leadership, and how our voices can serve as Lights in the world.
Many women leaders learn public speaking. But speaking is different from having a voice. Having a voice means transforming our world through speech that is guided by the Spirit.
Second, the women leaders that I find inspiring carry the rhythm of faith across many Christian traditions. They have many voices, like a choir, and give voice through the Holy Spirit. These sisters of the Light honor and learn from the wisdom of our women ancestors.
They easily recall a favorite teacher, Bible study leader, or grandmother that inspires their own voices. Women leaders of faith shine their leadership light on inequality, injustice, potential, possibilities, and freedom.
Women Leadership: So, what am I learning about my voice as a leader?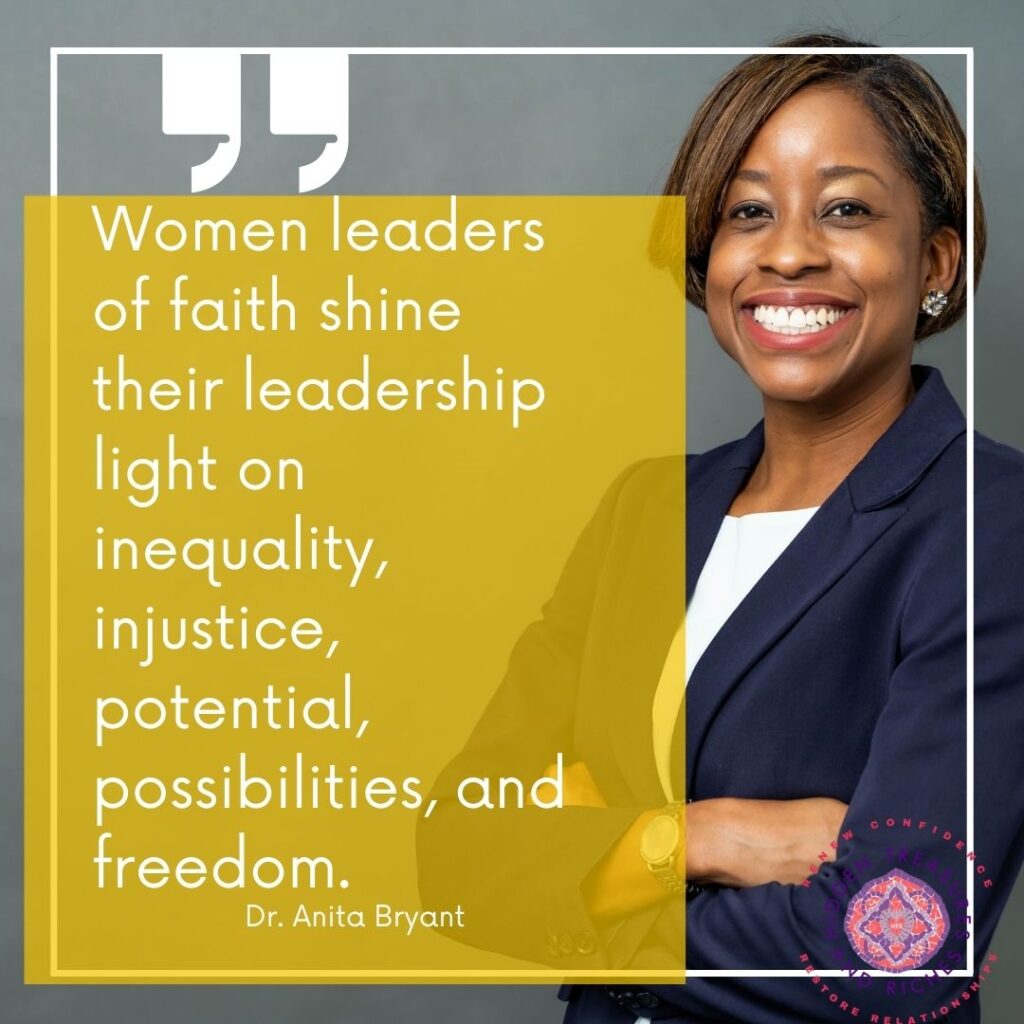 Here are some observations. Leadership in secular spaces invites frustration. This is because we may be rewarded when we speak but not when we give voice. Remember giving voice means transforming our world through speech that is guided by the Holy Spirit and intended to shine light on injustice and freedom.
There will always be attempts to silence our voices; to snuff out the Light. However, the reward for giving voice comes not from the people who evaluate our performance but from the most Holy One.
Second, as a leader, it's important to fend off the pressure just to talk. Spending time in prayer and discernment means waiting for the Holy Spirit to provide the words that give me a voice. Whether in a meeting or with a colleague, we can trust the timing will always be right when using our voice as a vehicle for the Holy Spirit.
As leaders, we are expected to speak. As a woman leader of faith, God expects me to wait on the proper time. This timing allows the Light to fully shine on any endeavor.
I am also learning that voices of Light operate like a flame, not an off/on switch. The Holy Spirit will guide us into situations where we must harness the glow at the bottom of the flame as we use our voice.
The purple and blue light closest to the wick of the lantern glows with consistency and for the duration. The yellow/orange flames dancing at the top of the flame may be required when quick action is needed.
What remains eternal is that the flame glows, sometimes brightly, sometimes longer, fueled both by the Spirit and used with discernment.
What in our leadership activities requires this long-term approach to shining Light on a situation?
Finally, it is critically important to take time for Sabbath. Burnout is a phrase that has entered all aspects of the workplace since the pandemic.
What a mighty role model we have in Jesus! He was committed to regular time for removal, rest, and restoration. As critical as it was for Jesus, this process is as essential for us as His servants. When faced with the pressures that come with being a woman in leadership, working twice as hard, and being constantly available, remember:
But Jesus often withdrew to lonely places and prayed. Luke 5:16 NIV
Sabbath is the scriptural recipe for women in leadership to maintain our voices, provide a way to accomplish leadership goals, respect others, and serve as Christ did.
We are women leaders. Stellar as athletes, mothers, CEOs, presidents, and directors. Leadership is not a role but a state of being—a presence. We are called to use our voices to shine as a light, a beacon, illuminating both injustices and freedoms wherever and whenever we lead.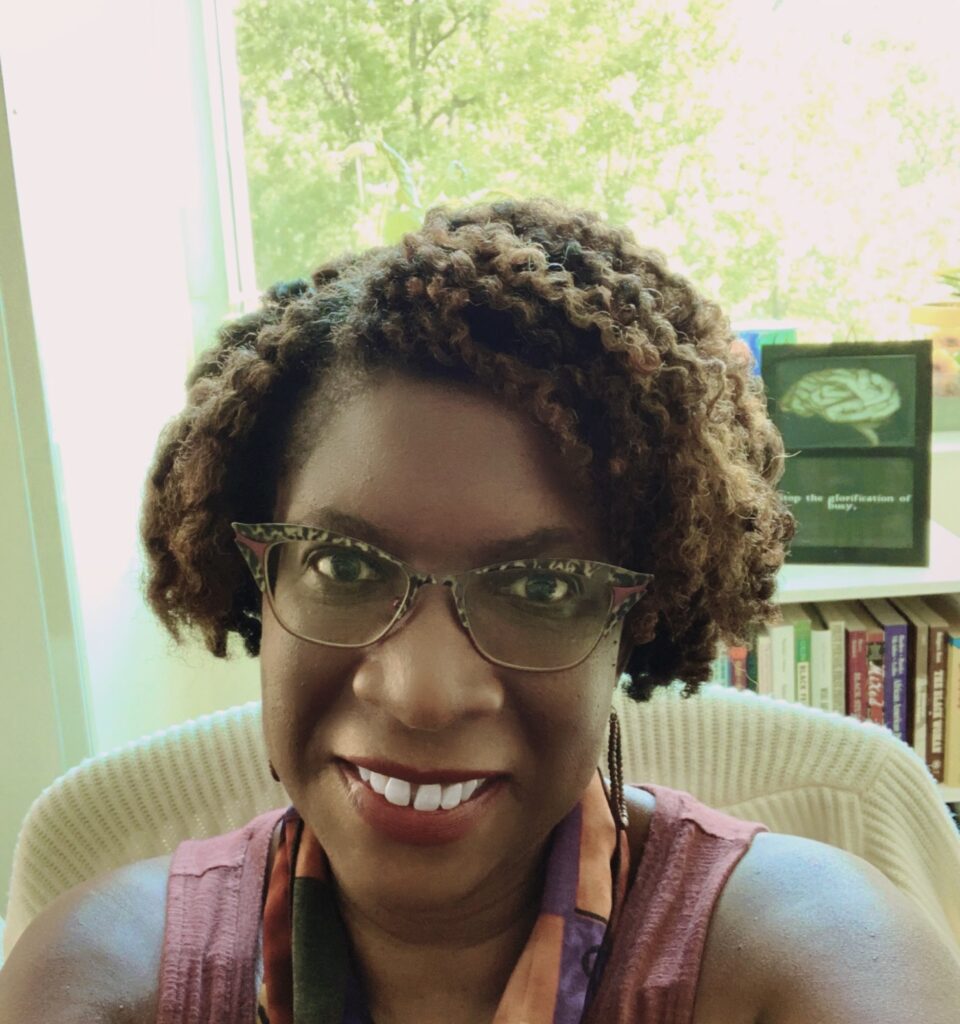 Bio: Anita-Yvonne (AY) Bryant is a spiritual discernment small group facilitator for the Soul of Leadership (SOL) program offered by the Shalem Institute for Spiritual Formation. She is co-director of the Heart Longings: An Invitation to the Contemplative Path program. AY holds a doctorate in Clinical/Community psychology and has over thirty years of experience as a psychologist, administrator, and equity advocate in higher education. She works with the emerging adult student population in the areas of mental health and well-being, spiritual formation, cultural identity development., and addressing structural barriers that impede access to mental health services. AY enjoys studying the scriptures with other ladies in the Bible Study Fellowship (BSF), spending time outdoors, learning how to landscape, crocheting, and reading. You can find her "checking in" with former graduate trainees and lifelong mentees and face-timing with her two adult children.
Want more peace so you can live a rich and satisfying life? Book a FREE Discovery Call today to discuss how I can help you.
You may also be interested in High Road to Leadership and Trusting God with Your Future